Humanities: Starting Points
Librarians in many different information settings are faced with humanities-related information questions. While some are music or art librarians, most answer these questions as part of their role as an academic, school, public, or special librarian.

Humanities is a collection of disciplines that explore humans and their culture.
Humanities encompasses a diverse range of fields. However they all share a common focus on critical and creative thinking about human culture (Keeran, 2014). Keenan notes that
"humanities research is primarily qualitative rather than quantitative, acknowledging multiple perspectives and paradigms about our cultures that reflect the diversity of the human condition. The evidence to support an argument is cumulative, allowing researchers to legitimately draw from both the past and present. As a result, the investigative methods used by humanists different from those of social scientists and scientists" (Keeran, 1, 2014).
Keenan notes that "two people analyzing the same piece may come to very different conclusions based on the interpretation of the text, the supporting evidence used, the theoretical approach applied, the political or philosophical beliefs of the individual, or the goals of the research" (Keeran, 2, 2014).
Read!
Read Keeran, Peggy (2014). Research in the humanities. In P. Keeran & M. Levine-Clark, Research within the Disciplines: Foundations for Reference and Library Instruction. Rowman & Littlefield. (a few pages may be missing). This chapter provides an excellent overview to research in the humanities.

Also, read the next chapter Creative and Performing Arts Research. Again, some pages may be missing. Sometimes you can read more by opening it up in another browser.
Try It!
Go to the Humanities Indicators website from the American Academy of Arts and Sciences. Browse through the website including the K-12 Education, Higher Education, Workforce, Funding & Research, Public Life, and Future Resources section. Think about the role of humanities in our society.
The Google and Wikipedia Debate
When exploring the humanities, it's easy to begin with Google and Wikipedia. Sometimes this approach is very effective, so don't feel like you're not doing your "librarian duties" by using these common tools. However, keep in mind that this approach is likely to only provide background information. If your client is looking for depth or an answer to a specific question, you'll need to go beyond these popular online tools.
Try It!
Conduct a general Google search for a specific topic of interest related to this course such as Impressionist art, Chinese fairy tales, sheet music, or prayer flag. Examine the first ten links. What kinds of websites appear? What is their authority related to this topic? Are they likely to be accurate and timely? Why or why not? What seems to be missing? What are the pros and cons to using search engines for specialized information in this area?
Many Wikipedia articles are maintained by groups of scholars in particular areas while others are developed by hobbyists. Unfortunately, there's no way to distinguish one from another so careful article evaluation is essential.
Try It!
Do a Wikipedia search for one of the sub-disciplines such as architecture, British literature, jazz music, epistemology, or Buddhism. Do some fact checking. Check a few of references (notes) and the external/further reading sources. Are these authoritative? Are they reliable sources?
Within Wikipedia, you'll find some useful discipline-specific starting points. These portals provide an excellent introduction to the disciplines. While they may not provide the depth necessary to answer a library user's question, these pages can be very useful in providing background information and a place to start an exploration. Some examples include:
Try It!
Explore one of Wikipedia's portals above.


Overlapping Aspects
Disciplines within humanities often overlap. An interdisciplinary or cross-disciplinary approach is often necessary to ensure that all aspects of a topic are considered.

Read!
Choose ONE of the following articles to read. Think about the interdisciplinary nature of the topic and how it connections to your discipline.

Lonergan, David (2011). American popular music 1950-2000. Community & Junior College Libraries, 17, 155-160.

Hovde, Karen (2011). War and peace: desconstructing the topic of genocide and other crimes against humanity. Community & Junior College Libraries, 17, 107-117.

Try It!
Go to Voice of the Shuttle. Explore the discipline links on the left side of the screen. These pages include major websites, associations, programs, project, and resources related to each area of humanities and social sciences.

Digital Humanities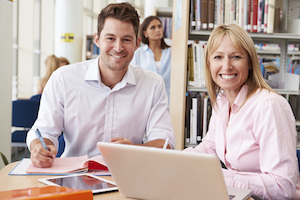 Digital humanities involves the use of technology to create, apply, explore, and interpret digitized and digitally-born objectives. Librarians are often used as the bridge between literacy scholars and computer scientists collaborating on scholarly projects related to digital humanities.
According to ACRL (2014),
"academic libraries can play a key role in supporting humanities faculty in their research by creating partnerships and collaborations and helping to connect with other campus units needed to implement and carry out digital humanities research. With the rise in opportunities to involve undergraduate students in an authentic research experience, academic libraries can identify and organize resources and partner with humanities faculty to teach the skills necessary for effective humanities research...

Academic libraries are logical partners for digital humanities collaborations because they have already developed the skill sets necessary to sustain and preserve a digital archive. Through experiences gained creating digital repositories, working with faculty to manage federally funded research, and creating metadata and organizational schema for unique collections and resources, academic libraries can play a key role by partnering and collaborating with humanities scholars in digital humanities projects. "
To learn more, explore the Alliance of Digital Humanities Organizations website.
Read!
Read Coble, Z, Potvin, S, Shirazi, R. (2014). Process as Product: Scholarly Communication Experiments in the Digital Humanities. Journal of Librarianship and Scholarly Communication, 2(3).

AND

Adams, Jennifer, & Gunn, Kevin (2012). Digital Humanities: Where to Start. College & Research Libraries News, 73(9).

Try It!
Increasingly digital humanities scholars and librarians are collaborating on digital humanities projects. Read at least one of the following articles and think about your possible role in collaboration.

Kamada, Hitoshi (October 2010). Digital Humanities: Roles for Libraries? College and Research Libraries News, 71(9), 484-485. Available: http://crln.acrl.org/content/71/9/484.full.pdf

Sula, Chris Alen (2013). Digital Humanities and Libraries: A Conceptual Model. Journal of Library Administration, 53(1), 10-26.

Vandegrift, Micah & Varner, Stewart (2013). Evolving in Common: Creating Mutually Supportive Relationships Between Libraries and the Digital Humanities. Journal of Library Administration 53(1), 67-78.


The Disciplines of Humanities
In order to understand information seekers and their needs, it's essential to have a sense for the body of knowledge involved. Although you can't possibly be an expert in every discipline, you at least need to be aware of the areas of study and their applications.
Humanities is a collection of disciplines that explore humans and their culture.
Professional associations can be found in each discipline within humanities. In addition, some organizations such as the Modern Language Association (MLA) bridge multiple areas. The MLA includes languages and literatures. They also maintain the MLA International Bibliography that includes the publishing standards and styles for works in this area.
The Humanities Education and Research Association focuses on all the humanities disciplines.
Also, consider exploring some of the large national organizations focusing on humanities policy such as the National Humanities Alliance. The National Endowment for the Humanities is a federal agency.
The American Council of Learned Societies website provides links to major associations related to the humanities.
Most scholars use either the Modern Language Association Handbook for Writers of Research Papers (MLA) or Chicago Manual of Style for citations.
Design, Architecture, and Applied Arts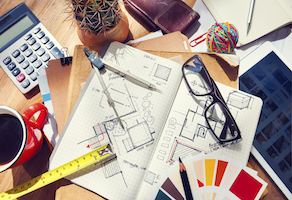 Design and applied arts focus on the application of art principles and technique to the creation of art products.
Architecture sub-disciplines include historic preservation, interior design, landscape architecture, urban planning, and industrial design.
Professional associations of interest include College Art Association, International Center of Medieval Art, American Institute for Architects, Society of Architectural Historians, and the Society of American Registered Architects. Also, consider the International Interior Design Association, the American Society of Interior Designers, Interior Design Society, American Association of Landscape Architects, American Planning Association, and Industrial Designers of America.
Design includes graphic design, technical drawing, fashion design, decorative arts, culinary arts, software design, product design, textile design, information architecture, and video game design.
Professional associations of interest include American Culinary Federation, Information Architecture Institute, American Institute of Graphic Arts, International Game Developer's Association, Surface Design Association.
Linguistics
Linguistics is the study of language including language form, meaning, and context. According to DeMiller (2000, xi),
"while the serious study of language has been going on for well over 2,000 years, linguistics as an academic discipline is a recent twentieth century phenomena. It developed out of comparative philology of the nineteenth century and has long been closely allied to other disciplines, particularly anthropology, philosophy, psychology, sociology, and most recently, to mathematics and computer science."
Language. Although people are most familiar with the classical languages and modern languages, there are also specialty languages such as computational languages and business English.
Allied Linguistics. Applied linguistics is an interdisciplinary field that seeks solution to real-world language problems found in academic fields. Examples include bilingualism, sign linguistics, and second language acquisition.
Language Arts. The discipline of language arts explores ways to study and improve the art of language including reading and composition.
Language Structure. Some subfields focus on the structure of language such as morphology, phonetics, phonology, pragmatics, semantics, syntax, discourse analysis, and stylistics.
Specific Areas. Many sub-disciplines exist including composition studies, lexicon, dialect, and rhetoric.
Interdisciplinary Areas. Many sub-disciplines are connected to other disciplines such as computational linguistics, language documentation, translation, biolinguistics, clinical linguistics, semiotics, neurolinguistics, developmental linguistics, sociolinguistics, ecolinguistics, evolutionary linguistics, and forensic linguistics.
Professional associations of interest include American Association of Applied Linguistics, American Dialect Society, Association for Laboratory Phonology, International Association of Applied Linguistics, Linguistic Society of America, Dictionary Society of North America.
Read!
Read Paolillo, John C. (2009). Linguistics and the information sciences. Encyclopedia of Library and Information Sciences, 3rd Edition. Taylor and Francis.

AND

Read Anderson, Kristine J. (February 2011). Translation Studies. Choice, 48(6), 1027-1036.

Literature
Literature is broadly defined as the creation and analysis of written or oral texts.
Forms of Literature. Major forms include poetry and prose. Literary works are divided into genre based on their form (novel, short story, poetry, etc.) and their theme (adventure, fantasy, mystery, western, etc.). When told as a story or account of events, it's known as a narrative. Examples of literary types include novel, short story, and poetry.
Forms of fiction literature include the epic, novel, novella, short story and flash fiction. They can also include fables, fairy tales, folklore, plays and poetry.
Nonfiction is used to describe people, places, things, or events that actually happened as opposed to being imagined by the author. Nonfiction novels provide a narrative of an actual event(s) closely following the facts. Forms within creative nonfiction include autobiography, biography, essays, food writing, memoir, travel writing, and others. When the book follows a story arc, the works are referred to as narrative nonfiction. True Crime is a nonfiction literary genre where the author tells that story of an actual crime.
World Literature. Some scholars focus on national or regional literature such as African-American literature or British literature. In some cases, the focus is on a particular language of literature such as Spanish or English literature. Comparative literature concentrates on two or more different linguistic, cultural, or nation groups.
Historical Literature. Some subdisciplines focus on time periods or eras such as medieval literature, post-colonial literature, or post-modern literature.
Literary Theory. Areas such as critical theory, literacy criticism, poetics, and rhetoric are tied to literary theory.
Professional associations of interest include American Comparative Literature Association, American Literature Association, Academy of American Poets, American Antiquarian Society, SHARP, Popular Culture Association, Society for Classical Studies
Music
Music is the study of the art form focusing on sound including pitch, rhythm, dynamics, and timbre. Within the area of music, researchers may be interested in composition, performance, or the study of music such as ethnomusicology or music theory.
According to Crabtree, Foster, and Allen (2005, 69), there are "six fundamental areas of music research - general musicology, ethnomusicology, performance practice, music theory, music education, and music therapy."
Music is generally separated into vocal and instrumental music. Instrumental music includes solos, chamber music, and orchestral music. The instruments include stringed (guitar, violin, cello, harp), woodwind (clarinet, oboe, flute, bassoon), brass (cornet, trumpet, trombone, tuba), percussion (bells, chimes, drums), keyboard (piano, organ), and others such as accordions.
Professional associations of interest include American Musicology Society, Society for Ethnomusicology, National Music Publisher's Association, Gospel Music Association, Acoustical Society of America, Society for American Music, Society for Ethnomusicology, Society for Music Theory. For a master list, go to Major Professional Music Associations.
Philosophy
Philosophy is the study of problems that rely on rational argument. The area is closely connected to issues of existence, knowledge, reality, values, reasoning, language, and metacognition.
Both philosophy and religion involve the attempt by humans to make sense of their world. In the case of philosophy, the study involves the use of logic, reason, and argument. On the other hand, religion is based on the study and practice of faith.
Philosophical research focuses on making and analyzing arguments. Philosophers often focus on the nature of reality, the quest for knowledge and wisdom, and the interrelationships among disciplines.
The study of philosophy is often divided into Western and non-Western philosophy. Some people divide philosophy into the domains of non-Western, Marxist, Continental, Anglo-American, and Neo-Scholastic.
Areas of Inquiry. The major areas of inquiry include epistemology, logic, metaphysics, ethics, and aesthetics.
Epistemology deals with the scope and limited of human knowledge.
Logic addresses the principles of reasoning and inference.
Metaphysics includes ontology (the nature of ultimate reality or "being") and cosmology (questions of origins).
Ethics explores human nature and conduct.
Aesthetics concentrates on the nature of beauty.
Traditions. Major traditions include German idealism, pragmatism, phenomenology, existentialism, Structuralism, Analytic, and Applied.
Branches of Philosophy. Branches of philosophy include philosophy of language, philosophy of law, philosophy of mind, philosophy of religion, philosophy of science, and metaphilosophy.
Interdisciplinary Areas. Areas such as history of philosophy, social philosophy and political philosophy cross content areas.
Most people think of theology and personal religion when they consider this discipline. However subcategories include philosophy of religion, science of religion, and sociology and anthropology of religion.
Professional associations of interest include American Philosophical Association, American Philosophical Society, Metaphysical Society of America, and American Society for Aesthetics.
Read!
Read Moser, Paul K. (2009). Epistemology. Encyclopedia of Library and Information Sciences, 3rd Edition. Taylor and Francis.

Read!
Skim Bynagle, Hans (2006). Chapter 1: Introduction. Philosophy: a Guide to the Reference Literature, 3rd ed. Libraries Unlimited. This is a Google Preview so not all pages may be available, but it will provide some useful background information.

Religious Studies and Theology
Religious studies is the secular study of religious beliefs, behaviors, institutions, and related cultural systems. It often focuses on texts, practices, and traditions of a particular religion. However, this study often reaches out to other areas such as history, sociology, psychology, and other social sciences. This area is closely aligned with cultural studies.
Theology differs from religious studies in that theologians are believers who apply both logic and scripture as evidence in their work. The work of a theologian is to make scriptures understandable and to gain insights into the nature of transcendent or supernatural forces. On the other hand, scholars of religious studies view themselves as objective investigators.
Religions. The Abrahamic religions include Christian theology, Islamic studies, Jewish studies, and Gnosticism. Within Iranian religions include Bhakiti, Buddhist studies, Hinduism, Jainism, Zoroastrianism, and Sikhism. East Asian religions include Confucianism, Shinto, Taoism, and others. In many cases, subcategories and denominations exist such as Catholic, Orthodox, Protestant, and Restorationists within Christianity. Within the religions, some scholars focus on beliefs, worship, culture, or other areas.
Other Religions and Spiritual Traditions. Other groups have developed religious movements and traditions such as African religions, Ancient Egyptian religions, Native American religions, Estotercism, mysticism, and paganism.
Comparative Religion. Some scholars focus on comparisons among religions.
Mythology and Folklore. The areas of mythology and folklore focus on stories related to cultures.
Irreligion. The study of irreligion focuses on the absence of, indifference to, or rejection of religion. Areas include atheism, agnosticism, nontheism, naturalism, free thought, and skepticism and others. Some scholars study parody or mock religions such as the Church of the Flying Spaghetti Monster (Pastafarianism).
Interdisciplinary Areas. Areas such as history of religion include areas such as the study of culture, economics, geography, psychology, sociology, and law.
Professional associations of interest include the American Academy of Religion, Association of Theological Schools (ATS), American Society for Church History, Society of Biblical Literature, and American Folklore Society. Also seek out associations related to particular religions of interest.
Performing Arts
Performing arts is the study of art forms that involve use of voice and/or movement.
Sub-disciplines include theater (e.g., history, acting, directing, stage design, puppetry, playwriting, scenography, musical theatre), opera, dance (e.g., choreography, dance notation, ethnochoreology, history of dance), film (e.g., animation, live-action, filmmaking, film criticism, film theory), and television programs are all types of performances that fall within the performing arts.
Professional associations of interest include Association for Theatre in Higher Education, College Music Society, Dance/USA, National Opera Association, Society for Cinema and Media Studies, Theatre Communications Group, American Society for Theatre Research, and Society of Dance History Scholars.
Sports (Human Physical Performance) and Recreation
Often considered professional areas rather than disciplines, human physical performance studies focus on human involvement in physical activity.
Visual Arts
The visual arts study art forms associated both fine art and applied art. Some people divide the field into four groups.
Pictorial arts use flat, two-dimensional surfaces and include painting, graphic arts, photography, drawing, and mosaics.
Plastic arts use three-dimensional objects to express ideas using materials such as metal, wood, plaster, stone, clay, and synthetics.
Building arts (also known as architecture) involve the creation of enclosed spaces.
Minor arts (also known as crafts or decorative arts) use a variety of materials such as ceramics, glass, textiles, gems, wood, reeds, metals, and other objects to create forms. The ends products may be baskets, furniture, jewelry, or other decorations.
Subdisciplines include ceramics, painting, drawing, crafts, photography, sculpture, photography, printmaking, decorative design, and filmmaking are all part of the visual arts. Some of these areas such as architecture overlap with engineering.
Other categories include mixed media, calligraphy, and printmaking.
Interdisciplinary Areas. Arts administration is closely tied to business and art history is tied to history.
Professional associations of interest include Association of Medical Illustrators, National Sculpture Society, College Art Association, Producers Guild of America, Academy of Motion Pictures Arts and Sciences, American Society of Cinematographers.
Try It!
Spend some time reviewing the Library of Congress Classification Outline looking for the major humanities classes. Think about the disciplines and sub-disciplines located within each major class.
Related Areas
There are a number of interdisciplinary areas closely connected to the humanities.
Environmental or Ecological Humanities. The area of environmental or ecological humanities draws on a number of sub disciplines including environmental philosophy, environmental history, and anthropology.
Try It!
Professional associations are a great place to locate information related to the professionalism of a discipline. What types of information can you gather from a professional association website? How might it be helpful for a student considering a career in this field? How can a professional association website be used to identify issues in the field? What types of publications are produced by professional organizations? What grey literature such as programs, pamphlets, and other resources are available?
Experts as Information Sources
Get to know humanities professionals. These people can be useful information sources. Michaels (2005) found that people were used as information sources in the area of biblical studies. Michaels (2005, 104) found "the primary need being met by human information sources was affective in nature. Respondents sought opinions and feedback from colleagues concerning the direction and viability of their research subjects. They reported that this helped them to build confidence in their research projects and motivation to continue."
To learn more, skim Michaels, David H. (2005). The Use of People as Information Sources in Biblical Studies. The Canadian Journal of Information and Library Science, (29), 91-109.

Librarians and Professional Sources
The job of a subject-matter librarian can be exciting, but it can also be overwhelming.
Read!
Read Amodeo, Tony (2012). HELP! They just made me the religion librarian… and I'm only spiritual. Catholic Library World, 82(3), 195-202.

Professional Associations and Organizations
Specialized library organizations are useful in providing discipline-specific support. Examples include:
Books
A few books on librarianship are aimed a humanities librarians. A few examples include:
Journals
Seek out journals that connect librarianship to a discipline.
Mailing Lists and Discussion Groups
Mailing lists and discussion groups are a great way to keep track of what's happening in your interest area. Some ideas include:
Blogs
Seek out humanities librarians who keep blogs. They often post great ideas and resources.
Website
Humanities library websites are an excellent place to learn more about humanities librarianship. Examine the information sources and services they provide.
Art and Architecture
Literature and Languages
Music Library
Philosophy
Religion and Theology
Performing Arts
Resources
ACRL Research Planning and Review Committee (2014). Top trends in academic libraries. College & Research Libraries News, 75(6), 294-302. Available: http://crln.acrl.org/content/75/6/294.full
Blazek, Ron & Aversa, Elizabeth Smith (2000). The Humanities: A Selective guide to Information Sources. Fifth Edition. Libraries Unlimited. Available through IUPUI.
Bynagle, Hans (2006). Philosophy: a Guide to the Reference Literature, 3rd ed. Libraries Unlimited. Preview Available: https://books.google.com/books?id=gN6_6oSSkTAC
Crabtree, Phillip D., Foster, Donald H., & Allen, Scott (2005). Sourcebook for Research in Music. 2nd Edition. Indiana University Press. Available through IUPUI.
DeMiller, Anna L. (2000). Linguistics: A Guide to the Reference Literature. Libraries Unlimited. Available through IUPUI.
Dubnjakovic, Ana & Tomlin, Patrick (2010). A Practical Guide to Electronic Resources in the Humanities. Elsevier. Preview Available: https://books.google.com/books?id=CnpfAgAAQBAJ
Music Library Association (2015). A Basic Music Library: Essential Scores and Sound Recordings, Fourth Edition ALA. Editions.
Perrault, Anna H. & Aversa, Elizabeth Smith (2013). Information Resources in the Humanities and the Arts. Sixth Ed. Libraries Unlimited.
Schreibman, Susan, Siemens, Ray, Unsworth, John, (Eds.) (2004). A Companion to Digital Humanities. Blackwell. Preview Available: https://books.google.com/books?id=mE7cvIxAK4wC
Descriptions of disciplines adapted from Wikipedia articles.
---