Social Science: Starting Points

Librarians in many different information settings are faced with social science-related information questions. While some are full-time history or social sciences librarians, most answer these questions as part of their role as an academic, school, public, or special librarian.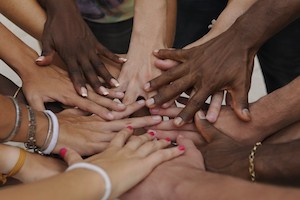 Read!
Read Lincove, David A. & Levine-Clark, Michael (2014). Historical Research. In P. Keeran & M. Levine-Clark, Research within the Disciplines: Foundations for Reference and Library Instruction. Rowman & Littlefield. (a few pages may be missing). This chapter provides an excellent introduction to historical research.
Read!
Bowers, Jennifer (2014). Research in Social Sciences. In P. Keeran & M. Levine-Clark, Research within the Disciplines: Foundations for Reference and Library Instruction. Rowman & Littlefield. (a few pages may be missing; try another browser to reveal more pages). This chapter provides an excellent introduction to social science research. Or, read most of the article. It will take a couple minutes to download.
Much of social science involves interdisciplinary areas.
Try It!
Read the following article. Think about the interdisciplinary nature of the topics described.

Read Hovde. Karen (2011). War and peace: desconstructing the topic of genocide and other crimes against humanity. Community & Junior College Libraries, 17, 107-117.

The Google and Wikipedia Debate
When exploring the social sciences, it's easy to begin with Google and Wikipedia. Sometimes this approach is very effective, so don't feel like you're not doing your "librarian duties" by using these common tools. However, keep in mind that this approach is likely to only provide background information. If your client is looking for depth or an answer to a specific question, you'll need to go beyond these popular online tools.
Try It!
Conduct a general Google search for a specific topic of interest related to this course such as Appalachian studies, Japanese American Internment Camps, libertarian or schizophrenia. Examine the first ten links. What kinds of websites appear? What is their authority related to this topic? Are they likely to be accurate and timely? Why or why not? What seems to be missing? What are the pros and cons to using search engines for specialized information in this area?
Many Wikipedia articles are maintained by groups of scholars in particular areas while others are developed by hobbyists. Unfortunately, there's no way to distinguish one from another so careful article evaluation is essential.
Try It!
Do a Wikipedia search for one of the major disciplines such as forensic anthropology, Appalachian studies, human geography, international relations, and social psychology. Do some fact checking. Check a few of references (notes) and the external/further reading sources. Are these authoritative? Are they reliable sources?
Within Wikipedia, you'll find some useful discipline-specific starting points. These portals provide an excellent introduction to the disciplines. While they may not provide the depth necessary to answer a library user's question, these pages can be very useful in providing background information and a place to start an exploration. Some examples include:
Try It!
Explore one of Wikipedia's portals above.


The Disciplines of Social Science
In order to understand information seekers and their needs, it's essential to have a sense for the body of knowledge involved. Although you can't possibly be an expert in every discipline, you at least need to be aware of the areas of study and their applications.
Social science is the study of society and the relationships among individual in a society. Many of the branches overlap with both humanities and natural science.
Most scholars use either the Publication Manual of the American Psychological Association (APA), the APSA Style Manual for Political Science (APSA), the American Sociological Association (ASA), or the Chicago Manual Style for citations.
Anthropology
Anthropology is the study of humans through human existence. Like most of the social sciences, any of the areas within anthropology are interdisciplinary.
Biological anthropology. This area includes forensic anthropology, gene-culture coevolution, human behavioral ecology, human evolution, medical anthropology, paleoanthropology, population genetics, and primatology.
Anthropological Linguistics. This area includes descriptive linguistics, historical linguistics, ethnolinguistics, and sociolinguistics.
Sociocultural anthropology. This area includes cultural anthropology, social anthropology, sociocultural anthropology, anthropology of religion, ethnography, ethnohistory, ethnology, ethnomusicology, missiology.
Interdisciplinary Areas. Areas that cut across disciplines include anthropology of art, media anthropology, visual anthropology, economic anthropology, political anthropology, applied anthropology, kinship, feminist anthropology, nutritional anthropology, psychological anthropology, cognitive anthropology, transpersonal anthropology, political economy anthropology, legal anthropology, public anthropology, cyborg anthropology, digital anthropology, ecological anthropology, environmental anthropology and urban anthropology.
Professional associations include American Anthropological Association and American Ethnological Society.
Style guides include American Anthropological Association Style Guide. Also check out an AAA style guide from Davidson College.
Archaeology
Archaeology is the study of human activity in the past through analysis of materials they left behind. Although often combined with anthropology, it's considered a separate discipline.
Subdisciplines. Subdisciplines include historical archaeology, ethnoarchaeology, experimental archaeology, archaeometry and cultural resources management.
Scholars often study the discipline by civilization (e.g., Assyriology, Phoeniciology, Classical archaeology, Estruscology, and Egyptology, by historicity (e.g., prehistoric archaeology, historical archaeology), by time period (e.g., industrial, medieval, post-medieval, modern, classical), by location (e.g., African, Americas, Australian, European, Asian).
Interdisciplinary Areas. Many areas overlap other disciplines such as aerial archaeology, anthracology, archaeoastronomy, archaeozoology, archaeobotany, battlefield archaeology, calceology, computational archaeology, environmental archaeology, forensic archaeology, landscape archaeology, maritime archaeology, museum studies, osteology, paleopathology, paleopathology, and recceology.
Professional associations include the Society for American Archaeology.
Area studies
Area studies focus on the culture, geography, and politics of specific locations in the world. This interdisciplinary field includes history, political science, sociology, cultural studies, languages, geography, literature, and others.
African Studies. Sub-disciplines include Egyptology. Associations include African Studies Association.
American Studies. Sub-disciplines include American studies, Appalachian studies, Canadian studies, Native American studies, Latin American studies. Associations include American Studies Association, Latin American Studies Association
Asian Studies. Sub-disciplines include Central Asian studies, Middle Eastern studies, East Asian studies, South Asian studies, Southeast Asian studies. Associations include American Oriental Society, American Schools of Oriental Research, Association for Asian Studies, Middle East Studies Association of North America
European Studies. Sub-disciplines focus on Baltic studies, Classical studies, Dutch studies, German studies, Hispanism, Irish studies, Romance studies, Scandinavian studies, Slavic studies, Russian studies, Anglo-Saxon studies, Celtic studies. Associations include Association for Slavic, East European, and Eurasian Studies,German Studies Association, North American Conference on British Studies, Society for the Advancement of Scandinavian Study, Society for Classical Studies
Pacific Studies. Sub-disciplines include Australian studies and New Zealand studies.
Communications Studies, Journalism, and Media Studies
Communication studies focuses on the processes of human communication. It includes television broadcasting and mass media. Journalism may also be associated with this area.
Professional organizations include American Society of News Editors, National Communication Association, National Sportscasters and Sportswriter's Association, Rhetoric Society of America, and Society of Professional Journalists.
Read!
Read Dervin, Brenda & Reinhard, CarrieLynn (2009). Communication and communication studies. Encyclopedia of Library and Information Sciences, 3rd Edition. Taylor and Francis.

Cultural, Ethnic, and Gender/Sexuality Studies
Cultural studies is an interdisciplinary field that explores issues such as ideology, class structure, ethnicity, sexuality, gender, generation, and other topics. It connects to theories and approaches from anthropology, history, philosophy, sociology, and other areas.
Ethnic studies focuses on race, ethnicity, and nationality.
Sub-disciplines include Asian studies, Asian American studies, African American studies, Latino studies, Chicano studies, Native American studies.
Gender and sexuality studies explores topics related to gender identification and human sexual behavior. Subdisciplines include gender studies, human sexuality, men's studies, women's studies, gay and lesbian studies, and transgender studies.
Other studies often under this umbrella include Childhood studies, Disability studies, and Deaf studies.
For professional associations, search for each of the areas including Association for Jewish Studies, Hispanic Society of America.
For background information about culture studies, browse Burgett, Bruce & Hendler, Glenn (2014). Keywords for American Cultural Studies. 2nd Edition. New York University Press. Available through the IUPUI ebook collection ebrary.
Demography
Demography is the study of human populations. It's closely connected with statistics.
Professional associations include the Population Association of America.
Economics
Economics studies the processes of production, distribution, and consumption of goods and services.
The discipline is generally divided into microeconomics (behavior of individuals and small organizations) and macroeconomics (economy as a whole), and international economics (international trade and finance).
There are dozens of sub-disciplines such as consumer economics, economic systems, and growth economics.
Interdisciplinary areas include agricultural economics, behavioral economics, ecological economics, economic history, entrepreneurial economics, feminist economics, mathematical economics, real estate economics.
Professional associations include the American Economic Association, Economic History Association.
Read!
Read Cole, Arthur & Kipp, Laurence J. (2009). Economics literature. Encyclopedia of Library and Information Sciences, 3rd Edition. Taylor and Francis.

Education
Education is the study of teaching and learning. Many people interested in this area are studying to become classroom teachers.
Many institutions of higher education have separate education libraries often called curriculum centers that focus on instructional materials.
Professional associations include the National Education Association.
Associations focused on content areas within education include National Council for Geographic Education, National Council for Social Studies, National Association for Music Education, Music Teacher's National Association, National Council for Teachers of Mathematics, National Science Teachers Association, International Reading Association, National Council for English Teachers, American Council on Teaching of Foreign Languages, College Forum of the National Council of Teachers of English, National Business Education Association.
Geography
Geography studies the Earth and its inhabitants.
The discipline is divided into sub-disciplines including physical geography, human geography, political geography, integrated geography, geomatics, and regional geography.
Human geography includes cultural geography, social geography, and urban geography.
Physical geography includes climatology, coastal geography, geomorphology, hydrology, landscape ecology, and palaeogeography.
Related areas include cartography, history of geography, urban planning and spatial planning.
Professional Associations include National Geographic Society and Association of American Geographers.
Read!
Read Corley, Nora T. (2009). Geographical literature. Encyclopedia of Library and Information Sciences, 3rd Edition. Taylor and Francis.

AND

Read Leslie, Timothy F. & Waters, Nigel M. (2009). Geographic Information Systems (GIS). Encyclopedia of Library and Information Sciences, 3rd Edition. Taylor and Francis.


History
History is sometimes associated with Humanities, however in our courses we'll put it in this course. Areas include place-based history (e.g., African, Australian, Asian, European, Chinese, Greek, Indian, Latin American, Roman, Russian, world), time period (e.g., ancient, pre-columbian), discipline (e.g., art, culture, economic, political, science, mathematics, philosophy, religion, social sciences, technology), concepts (e.g., centuries, chronology, classics, genealogy, historiography, oral history, social history), or topical (e.g., history of disease, history of sports).
Professional associations of interest include American Historical Association, American Philological Association,Renaissance Society of America, American Antiquarian Society, American Association for the History of Medicine, American Numismatic Society, American Society for Eighteenth-Century Studies, American Society for Environmental History, American Studies Association, History of Science Society, Medieval Academy of America, National Council on Public History, Oral History Association, Organization of American Historians, Sixteenth Century Society and Conference, Society for Classical Studies, Society for French Historical Studies, Society for Military History, Society of Architectural Historians, World History Association.
Read!
Read Dalton, Margaret Stieg (2009). Historical sources and their users. Encyclopedia of Library and Information Sciences, 3rd Edition. Taylor and Francis.

AND

Read Molto, Mavis B. (2009). Genealogical literature and its users. Encyclopedia of Library and Information Sciences, 3rd Edition. Taylor and Francis.

Political science and Law
Political science is the study of systems of government and politics. This interdisciplinary field draws on anthropology, economics, law, public administration, public policy, international relations, psychology, sociology, and history
Subdisciplines include political theory, comparative politics, public administration, international relations, public law, and political methodology.
Professional associations of interest include American Political Science Association, American Bar Association, American Association for Justice, American Society for Legal History, American Society of Comparative Law, American Society of International Law, Association of American Law Schools, Law and Society Association.
Read!
Read Hazelton, Penny A. (2009). Law literature and its users. Encyclopedia of Library and Information Sciences, 3rd Edition. Taylor and Francis.

Psychology
Psychology is the study of the human mind and behavior.
Subdisciplines include biological, cognitive, comparative, developmental, evolutionary, personality, social, and positive psychology.
Applied psychology includes clinical, community, consumer, counseling, educational, environmental, ergonomics, forensic, health, humanistic, industrial/organizational, interpretive, legal, medical, military, music, occupational health, political, religion, school, sport, and traffic psychology.
Professional associations include American Psychological Association
Sociology
Sociology is the study of human interaction and behavior within a society.
Multidisciplinary and interdisciplinary fields include agrarian studies, criminology, developmental studies, economic sociology, health sociology, industrial sociology, human ecology, medical sociology, military sociology, social psychology, political ecology, and urban studies.
Professional associations include American Sociological Association.
Other Disciplines
In addition to these major disciplines, other areas are often included in social sciences. Many of these applied areas are also considered professional areas.
Developmental Studies
Environmental Studies
Family and Consumer Science
International Studies
Library and Information Science
Military Science
Try It
Spend some time reviewing the Library of Congress Classification Outline looking for the major social science classes. Think about the disciplines and sub-disciplines located within each major class.
Also explore the ANSS New Subject Headings for the most recent terminology.
Try It!
Professional associations are a great place to locate information related to the professionalism of a discipline. What types of information can you gather from a professional association website? How might it be helpful for a student considering a career in this field? How can a professional association website be used to identify issues in the field? What types of publications are produced by professional organizations? What grey literature such as programs, pamphlets, and other resources are available?
Librarians and Professional Sources
Specialized library organizations are useful in providing discipline-specific support. Examples include:
Within ALA, a number of Round Table groups provide support for specialty areas. Examples include:
Books and Resources
The following books and other resources are useful for social science librarians.
The Reference and User Services Association from ALA has published a series of documents to assist librarians with genealogy collections and research.
Journals
Behavioral & Social Sciences Librarian (Taylor & Francis Online)

Journal of Government Information

Blogs
Social Media
Social media is an effective way to local people and information sources.
Twitter
Website
Social science library websites are an excellent place to learn more about social science librarianship. Examine the information sources and services they provide.
General Social Sciences
Anthropology and Archaeology Library
Area Studies
Geography Library
Law
Resources
Fishman, Joel & Dittakavi, Rao (2010). Navigating Legal Research and Technology. Bridge Publishing Group.
Ye, Yushan (2014). The ALA Guide to Researching Modern China. ALA Editions.
Descriptions of disciplines adapted from Wikipedia articles.
---