Business: Information Seekers

I want to expand my company abroad. What are the opportunities, challenges and pitfalls of this type of expansion in terms of both culture and the business environment of particular locations?
I need to find out how mutual funds work and whether they'd fit my personal financial needs.
I'd like to relocate my business. I need to compare potential areas in terms of their suitability.
I want to get my real estate license. What are the requirements in our state?
How can I turn my cat shelter project into a non-profit organization?
Business information seekers come to the library with a wide range of needs and interests. Before providing assistance, it's essential to know the characteristics of library users and the implications for providing information sources and services. For instance in business, Catalano (2013) found that more researchers rely on Internet-based resources than print materials.
Read!
Read Abels, Eileen G. (2009). Business information and its users. Encyclopedia of Library and Information Sciences, 3rd Edition. Taylor and Francis.

Information Seekers
From a teenager wishing to start a lawn mowing business to a corporate executive considering a merger, the audience for business information is vast and varied. The audience includes researchers, business professionals, entrepreneurs, and individual investors. Each of these user groups has different information needs and distinct approaches to information seeking.
In order to help individuals find the information they need, librarians need to understand business information seekers and their behavior.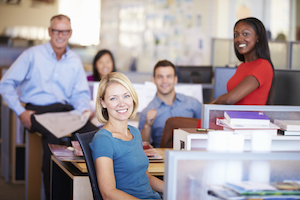 Read!
Read Jalapeño, M. (Sept 1, 2013). Looking under streetlights: where business information can hide. Online Searcher, 68-70.

Business Professionals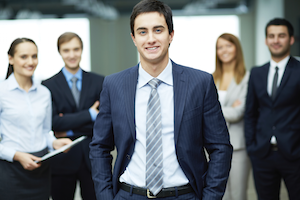 Executives, managers, and other skilled workers fall into the professional category. Abels and others (2008, 24) identified three categories of information needs for professionals including "continual activities involved in environmental scanning, general business activities that are broad in nature and involve many tasks, and specific business tasks".
Environmental scanning activities may include company comparisons, competitor monitoring, customer activity tracking, economic conditions and industry trends, market changes, research findings, changes in regulations, and technological innovations (Abels, 2008).
General activities include mergers and acquisitions, startups, potential partners, market plans, benefits exploration, market analysis, business development, and research and development (Abels, 2008).
Specific business tasks may include determining pay scales, choose locations, conducting background checks, compiling lists, selecting vendors, identifying advertising options, planning trade fair activities, and performing trademark searches (Abels, 2008).
Business professionals are often focused on identifying quick and easy ways to solve problems. Their concerns may require accessing information that is both internal and external to an organization. Internal information may be difficult for a librarian to access without a direct relationship with the organization. In addition, business professionals often must reply on direct contact with a company for information through email or other focused communication. Unlike other professions, business professionals aren't always seeking reliable information (Abels, 2008). They value gossip, tips, and rumors of other professionals or the opinions of consumers.
Unlike some other disciplines, business professionals often skip working with a librarian. Instead, they prefer informal information sources and short documents or executive summaries over journal articles or lengthy reports found in databases.
Abels notes that
"given these differences between librarians and business end users, librarians need to understand the kinds of problems that business users face that require information, the types of sources that members of the business community prefer to use, and the channels of information used to obtain information".
Read!
Read Du, Jia Tina (2014). The information journey of marketing professionals: Incorporating work task-driven information seeking, information judgments, information use, and information sharing. Journal of the Association for Information Science and Technology, 65(9), 1850-1869.

Small Business Owners and Entrepreneurs
An entrepreneur is a person who enters a new venture such as running and growing a business. Small business owners and entrepreneurs often seek out information on general management, operations, finance, and marketing. They may also be seeking product and company information, market research, and legal information (Abels, 2008).
Like business professionals, they rely on informal information sources that can be used to personalize information. In other words, they might prefer to talk to someone from another small business rather than simply read generic company information. They're particularly interested in information about their competition when starting, expanding, or redefining a business.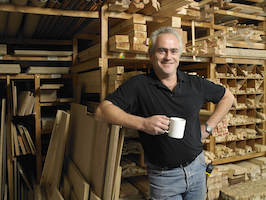 Read!
Read Blau-McDonald, Melanie (Sept 1, 2011). Marketing information: opportunity for outreach to small businesses. A Quarterly Journal of Government Information Practice & Perspective, 12-15.

AND

Marcella, Rita (Sept 2012). The impact of information behaviour on small business failure. Information Research, 17(3).

Business Educators and Students
Business faculty and students use a wide range of business information including journals, case studies, government documents, news sources, directories, statistics, standards, and procedural information (Abels, 2008). Academic users access bibliographic databases, full-text databases, statistical databases, and directories for information.
While professionals and small business owners aren't always concerned about authoritative and reliable sources of information, these features are important to educators and researchers. Like business owners, faculty and students prefer quick access to free web-based resources.
Read!
Read Quinn, Todd & Leligdon (2014). Executive MBA students' information skills and knowledge: discovering the difference between work and academics. Journal of Business & Finance Librarianship, 19(3), 234-255.

Professionals Outside Business
From lawmakers and journalists to engineers, many professionals outside the discipline of business require business information to do their jobs. Elected officials use business information to make decisions about a wide range of local, state, and national issues. In particular, policy makers use business to support their decisions about a wide range of issues from health care to tax policies.
General Public
From consumers making purchases to job seekers considering potential employers, the general public uses many forms of business information. Consumer and financial information are common requests. These users may not be looking for the depth of information that business faculty seek. Their questions tend to be focused on practical, everyday concerns.
Read!
Read O'Connor, Lisa G. (2012). The information seeking and use behaviors of retired investors. Journal of Librarianship and Information Science, 45(1), 3-22.

Within the general public, there are many groups with specific needs. For instance, veterans are an important audience for business information.
Read!
Read Hoppenfeld, Jared & Smith, Michael M. (2014). Librarians and the entrepreneurship bootcamp for veterans: helping disabled veterans with business research. Journal of Business & Finance Librarianship, 18(4), 293-308.

Information Seekers by Library Type
Different library types are likely to see different types of business information seekers.
Academic Libraries
At the community college and university levels, business information seekers include students and faculty. While students are likely to be seeking resources related to class assignments, they may also be conducting research related to potential internships, their personal business interests, or projects related to their current or future career aspirations.
Faculty may be interested in information related to both course development as well as their research agenda. As researchers, they are often interested in the most up-to-date information on a topic and need a level of depth much deeper than student scholars.
While most institutions of higher education house their business collections in the main academic library, some universities have a separate business library building.
Tim Wales (2014) notes that many types of business school libraries exist. Each type may serve a slightly different audience.
Autonomous. In some cases, the business library is the sole library for the institution.
Collection-based. Some business libraries are simply collections housed within a university library space.
Federated. The business library may be an autonomous business library as part of a multiple library system.
National. Some business libraries serve a country.
Satellite. The business site library may be for a parent university library.
Specialty. The business library may not be affiliated with a university.
In addition, Wales (2014) notes that other differentiators may impact the characteristics of information seekers such as the teaching scope (bachelors or masters), parent institution (state or private), disciplines (multidiscipline or monodiscipline), business school ranking, and regional variations.
School Libraries
While a majority of school libraries will be faced with questions from students about classroom assignments, they may also address the after-school needs of youth. For instance, students may be interested in careers and college information, how to find a job or build a resume, or how to start a small business. Students may also be involved with local organizations such as Junior Achievement that have goals related to running a small business.
Classroom teachers are also users of the school library. While they may be working on course development activities, many educators also use the library for professional development activities.
Public Libraries
Because the public library caters to a general audience, librarians are faced with a wide range of business-related questions and problems.
Small business owners, non-profit directors, and other entrepreneurs commonly use the public library to gather information for their work.
Many individual go to the library seeking information about personal business-related questions such as tax forms, real estate information, or investments.
Read!
Read Smith, Catherine Arnott & Eschenfelder, Kristin (October 2013). Public libraries in an age of financial complexity: toward enhancing community financial literacy. The Library Quarterly, 83(4), 299-320.

Corporate Libraries
Many large corporations house their own libraries. These libraries are often focused on a particular business sector such as banking or real estate. These libraries often specialize in information sources directly related to the needs of the professionals working within the organization. The information seekers are often looking for very specialized information.
According to Black (2011, 3), "the 'new library' is either fully digital (the library 'without walls') or, more commonly, a hybrid in complexion. The hybrid library provides access via both electronic and print media."
Elliott Felix and Shirley Dugdale (2011, 25) note that
"work is changing... So the workplace must change, requiring support for mobile workers who are empowered to choose where, how, and with whom they work rather than be assigned a single workspace... Simultaneously, corporate library user needs are changing, driven by many of these same factors along with the proliferation of different information formats, new research methods, staffing roles, and space needs."
Read!
Read Spiegelman, Barbara & Carlson, Nancy Flury (2009). Corporate information centers. Encyclopedia of Library and Information Sciences, 3rd Edition. Taylor and Francis.

Emerging Library Environments
While most library students think about applying their skills in traditional library settings, it's important to consider emerging library environments.
Read!
Read Restivo, Lauren (2014). Why startups need libraries (and librarians). The Serials Librarian, 67(1), 31-37.


Embedding Librarians
Increasingly, information professionals are moving outside their libraries to meet their clients where they work and play. According to Carlson and Kneale (2011, 167),
"embedded librarianship takes a librarian out of the context of the traditional library and places him or her in an "on-site" setting or situation that enables close coordination and collaboration with researchers or teaching faculty.

The idea behind the embedded librarianship model is to enable librarians to demonstrate their expertise as information specialists and to apply this expertise in ways that will have a direct and deep impact on the research, teaching, or other work being done. Through embedded librarianship, librarians move from a supporting role into partnerships with their clientele, enabling librarians to develop stronger connections and relationships with those they serve."
In many corporate library settings, the library spaces are changing to meet the needs of information seekers. For example, the library may house a "touchdown suite" with computer and mobile technology access along with a conference room for consultation and small group meetings. Many of the information resources would be available online rather than in traditional stacks. According to Felix and Dugdale (2011, 45),
"the touchdown suite concept has since been implemented in several locations and is being evaluated. What has been discovered so far is that distributed space needs are quite modest, because teaching faculty members prefer to meet in their offices or other work areas, and librarians are becoming more comfortable with the mobile work style, connecting primarily virtually or by appointment with their clients, supported by ever-improving mobile technology".
Embedding librarians in the business community can be an effective way to reach out to local business people.
Read!
Read Feldmann, Louise Mort (2013). Academic business librarian assistance to community entrepreneurs. Reserve Services Review, 41(1), 108-128.

Read!
Read Alvarez, Barbara (December 2, 2014). Embedded business librarianship in 5 steps. Public Libraries Online. Available: http://publiclibrariesonline.org/2014/12/embedded-business-librarianship-in-5-steps/
Read!
Read Galston, Colbe, Huber, Elizabeth Kelsen, Johnson, Katherine, & Long, Amy (June 13, 2012). Community reference: making libraries indispensable in a new way. American Libraries.
Resources
Abels, Eileen, Klein, Deborah Piesetzner, & Boyce, Bert R. (2008). Business Information: Needs and Strategies. Preview Available: http://books.google.com/books?id=2a--UHtpkcAC
Black, Alistair (2011). From reference desk to desk set: the history of the corporate library in the United States and the UK before the adoption of the computer. In S. Kelsey & & M. Porter, Best Practices for Corporate Libraries. Libraries Unlimited.
Carlson, Jake & Kneale, Ruth (March 2011). Embedded librarianship in the research context: navigating new waters. College & Research Libraries News, 72(3), 167-170. Available: http://crln.acrl.org/content/72/3/167.full
Etches, Amanda (Fall 2013). Know thy users: user research techniques to build empathy and improve decision-making. Reference & User Services Quarterly, 53(1), 13-17.
Felix, Elliot & Dugdale (2011). Libraries as hubs in the new workplace. In S. Kelsey & & M. Porter, Best Practices for Corporate Libraries. Libraries Unlimited.
Kelsey, Sigrid E. & Porter, Marjorie J. (eds.) (2011). Best Practices for Corporate Libraries. Libraries Unlimited.
Wales, Tim (2014).
Business School Libraries in the 21st Century
. Ashgate Publishing. Previe Available:
https://books.google.com/books?id=aZt6BAAAQBAJ&dq
---