Research Guides to Pathfinders

To read the transcript of this video, go to Transcripts.
Once the information need has been established, librarians must develop an effective strategy to attack the question or locate resources to address the problem always keeping in mind the information seeking behavior of their client.
You should have developed these skills in your s501: Information Sources and Services course. You may wish to review Chapter 3 of Reference and Information Services: An Introduction by Cassell and Hiremath (2012).
Try It!
Review The READ (Reference Effort Assessment Data) Scale at http://readscale.org/read-scale.html. Brainstorm examples of questions that would fit into each category for your particular subject-area focus.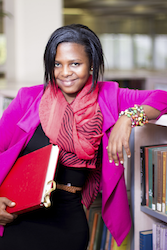 Resource evaluation is an important aspect of information sources and services. This topic is covered in the s502: Acquisitions and Management of Knowledge and Information course.
According to Emanuel (2013, 3),
"library guides have had various names and different formats throughout the history of modern librarianship. These include bibliographies, pathfinders, subject guides, online tutorials, online guides, and web guides, among others."
In the past decade, many librarians have embraced social media tools such as Delicious for social bookmarking and LibGuides for subject guide production.
Services to Address Information Needs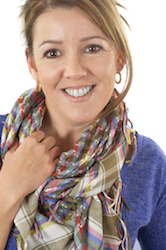 Librarians provide a wide range of information services to meet the needs of information seekers. Cassell and Hiremath (2012) identified three common reference questions: ready-reference questions, research questions, and bibliographic verification. Reader's advisory is another common activity to assist information seekers.
Ready reference questions often involve who, what, where, and when questions such as "Who won the Academy Award for best actor last year?, "What is the population of Washington D.C.?," or "When is the next Summer Olympics?". These questions can generally be answered using general reference sources.
You may think that ready reference questions may not apply to advanced information sources. However, these types of questions apply at every level of inquiry. The difference is in the depth of sources required to address the question. For instance, a "who" question may involve seeking the name of the first person to use a particular term such as "migraine" to describe a particular type of headache. Or, "who" is the foremost authority on the Cherokee language? Subject-specific tools will be necessary to address these questions.
Research questions are multi-dimensional and more complex than ready-reference questions. Multiple information sources may be necessary to address the question or solve the problem. In many cases, these questions involve alternative perspectives and may require the development of arguments to reach a conclusion. These types of questions generally require that the librarian conduct an interview to focus in on the specific information need.
Beyond addressing the information need, librarians need to think about the value of providing instruction in addition to information. Interactions with library users are wonderful opportunities for teachable moments. Think about how answers can be provided in a way to extends the experience.
Bibliographic verification questions require that sources be checked to determine the accuracy and completeness of citations. While electronic resources can make this process much easier with tools such as databases, technology also makes fact-checking difficult such as the case of verifying information found on a website that lacks citations. Users may provide a partial citation that needs to be completed. Or, they may provide a quote and wonder about its origin.
Readers' advisory is another common information service. Library users may not have a particular question or problem. Instead, they're seeking ideas for good leisure reading books, resources to provide background information on a topic, or suggestions to jumpstart and inquiry. The librarian must listen carefully to the user's interests and needs to determine how best to match information with users. While the term "readers' advisory" is most often associated with school and public libraries, it also applies to academic, health, and business settings. For instance, a professional may be seeking resources to assist them in making professional presentations. Or, background information on a new surgical approach. These requests may not be tied to specific questions.
Read!
Read American Library Association. Guidelines for Medical, Legal, and Business Responses. These guidelines apply across subject areas.
Research Process
Each discipline has its own approach to the research process. Explore the general information searching and search models.
Read!
Read Xie, Iris (2009). Information searching and search models. Encyclopedia of Library and Information Sciences, 3rd Edition. Taylor and Francis.

Try It!
Read a biography or autobiography about a professional or scholar in your discipline area. If you don't have time for a book, try reading a Wikipedia article about this person. What motivates a person who works in a particular discipline? What motivates a scientist, anthropologist, or small business owner? How do they work, use literature in their field, and collect data for research? What are their thinking processes and approaches to inquiry and research? In addition to the biography, you may also wish to use other resources to gain insights into the scholar's life. This shouldn't be a book review or critique. Instead, the purpose is to gain insights into the mind of a scholar, author, or professional in a particular discipline. Think about how this person's information behavior may or may not be generalized to others in the field.

Evidence-based Practice
Evidence-based practice involves applying research results in everyday professional practice. Many professions across disciplines now use the principles of evidence-based practice in bridging theory and practice in their everyday work and research.
Many professional librarians apply evidence-based practice in their work. For instance, rather than choosing the sources you prefer or those you think users need, it's important to consult the library and information research. Or, conduct your own studies.
There's even a journal titled Evidence-based Library and Information Practice.
Read!
Dalrymple, Prudence W. (2009). Evidence-based practice. Encyclopedia of Library and Information Sciences, 3rd Edition. Taylor and Francis.

Research Guides to Pathfinders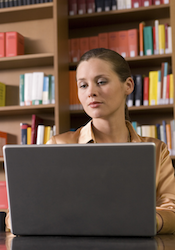 A wide range of sources exist within disciplines. It can be helpful to develop a guide to help users find the most common materials in their area of interest. These tools may be known as a research guide, topical guide, subject bibliography, or pathfinder depending on the contents and approach.
According to (Reitz, 2014), a research guide is
"a printed or online resource that provides detailed information, instructions, and advice concerning the best strategies, techniques, and resources for research in a subject or field of study. Book-length research guides are usually shelved in the reference section of a library. Many academic libraries provide brief handouts on a display rack near the reference desk, explaining research techniques and listing finding tools appropriate to each discipline."
According to (Reitz, 2014), a topical guide is
"a printed or online list or description of the best bibliographic tools and resources available to a researcher for conducting a literature search on a specific topic, presented in the sequence in which they would optimally be used."
According to (Reitz, 2014), a subject bibliography is
"a list of resources (books, articles, reports, etc.) on a specific topic, usually compiled by a librarian or researcher with specialized knowledge of the subject to acquaint other researchers with the existing literature. A retrospective subject bibliography may be selective or comprehensive within a designated period of publication. A current subject bibliography quickly becomes outdated unless updated, usually in supplements."
According to (Reitz, 2014), a pathfinder is
"a subject bibliography designed to lead the user through the process of researching a specific topic, or any topic in a given field or discipline, usually in a systematic, step-by-step way, making use of the best finding tools the library has to offer. Pathfinders may be printed or available online."
Rather than waiting for user questions, librarians can study user behavior in order to anticipate information requests. Materials can then be developed to assist library users.
Regardless of the discipline, many issues involve multiple perspectives. Jenny Bossaller (2014) notes that libraries must seek ways to "remain credible and trustworthy places to seek information on contested subjects." She suggests that librarians need to develop portals that provide multiple points of view on controversial subjects to help people make informed decisions.
When designing subject guides, virtual reference services, and web-based library resources, it's important to consider user needs and expectations.
Beth Thomsett-Scott (2013, 7) notes that
"although most readers might not think of web pages as being a reference service, web pages are the first "face" of the library for online users… In addition to making pages 'findable', sites must meet the needs of the user and be appealing".
Read!
Read Sinkinson, Caroline, Alexander, Stephanie, Hicks, Alison & Khan, Meredith (January 2012). Guiding design: exposing librarian and student mental models of research guides. portal: Libraries and the Academy, 12(1), 63-84.
Many librarians use their library website to provide virtual information sources and services.
Read!
Read Nicol, Erica Carlson & O'English, Mark (October 2012). Rising tides: faculty expectation of library websites. portal: Libraries and the Academy, 12(4), 371-386.

AND

Wallis, Lauren (2014). Building a virtual reference shelf. The Serials Librarian, 67(1), 52-60. This article explore the steps in creating a virtual reference shelf using LibGuides.

Try It!
Spend some time exploring guides in your area of interest. To search for a particular library type, go to the LibGuides Community.

Use the following sites to get started:

Academic Libraries
Acadia University Library
Ashland University
ASU
Boston College
Duke
George Washington
Iowa State
IUPUI
Michigan State
MIT
Ohio University
Princeton
Purdue
Rutgers
San Jose State University
St. Johns
Temple
Texas A&M
UC San Diego
UMass Amherst
University of Alberta
University of Arizona
University of Hawaii at Manoa Library
University of Illinois
University of Iowa
University of Michigan
University of Toronto
University of Washington Libraries
University of Wisconsin Madison
Yale

School Libraries
David Casy Copley Library
Glenbrook South High School
Loomis Chaffee
Maine South High School
Manchester High School
Norcross High School
St. George's School Library
Thacher
TIGS

Public Libraries
Burlington County Public Library
Davenport Public Library
Huntsville-Madison Public Library
Montgomery County Public Libraries
Morton Grove Public Library
Pasadena Public Library
Pratt Free Library
San Antonio Public Libraries
Vernon Area Public Library


Designing Guides and Pathfinders
As long as there have been libraries, people have been pulling resources together to produce effective research and learning environments. Once organized, librarians often created lists to distribute to particular groups of users.
With the introduction of electronic and digital materials, many more resources are now available both inside and outside the walls of the library.
Pathfinders
Traditionally, subject guides included print materials such as books, pamphlets, brochures, maps, photographs, and primary source documents. In the 70s and 80s, the word pathfinder became associated with bibliographies that included both print and nonprint materials such as audios, videos, filmstrips, transparencies, and kits. In the 90s, pathfinders began to include links to online resources such as websites, electronic database, and other outside resources. Today, they also include mobile apps and social media resources. Think of a pathfinder as a guide that leads the way to wonderful resources.
Today, a pathfinder includes all the resources that library users might find useful from primary source documents to the email addresses of local community members. It might contain Dewey Decimal or LC numbers to locate materials in the library or URLs to find materials on the Internet. In addition, it could include phone numbers, addresses, and email contacts for experts who might be able to address specific questions related to a topic.
Many libraries maintain a collection of pathfinders on a wide range of topics.
Posting Pathfinders
While some librarians post these guides on their library website, others use free or subscription services to share their guides.
Pathfinders have become increasingly sophisticated with the introduction of online development tools for creating web pages. Although you may wish to host your pathfinders on our own library web server, you can also use free tools such as Weebly or any other web service to house your pathfinders.
Many tools can be used to create pathfinders. Let's explore four options:
Word Processing Tools
First, you start with what you have. A word processor can be used to create an effective pathfinder. Remember to use the link feature to create hotlinks in your document. Also, it's important to export as a PDF file so you retain your formatting. These documents can then be uploaded to a local or remote server to share. Google Docs is a great online word processor that allows online publishing.
Web Development Tools
Second, you can use web development tools to create pathfinders. You may wish to use software such as Adobe Dreamweaver to make pages. Or, consider using one of the many online tools such as Weebly, Webs, Wordpress, and Google Sites to create pages.
Wiki Tools
Third, consider wiki tools such as Wikispaces, PB Works, and Zoho. These tools allow end users to collaborate, comment, and discuss your pathfinder.
LibGuides
Fourth, use subscription services such as LibGuides. These services provide tools to assist in the creation of pathfinders.
The subscription service LibGuides provides many tools for creating pathfinders that incorporate RSS feeds, widgets, and multimedia elements.
LibGuides is a subscription service offered through SpringShare. It is a popular Content Management System used by librarians to curate knowledge and share information. Librarians create online guides by topic, subject, course, or theme. LibGuides is by far the most popular subscription-based tool for creating dynamic library guides.
Try It!
Explore the LibGuides website to learn about this popular library product. Keep in mind that this is a subscription service. A trial version is available.

If you have time, browse LITA Guide: Using LibGuides to Enhance Library Services, by Dobbs and Sittler (2013). It provides an excellent introduction to creating and maintaining LibGuides for libraries. It also provides ideas for making the case for purchasing a subscription. It's available as an e-book for IUPUI students..
Lamb's Personal Connection
From building raw HTML pages like this one to using WordPress, Weebly, and LibGuides, I've tried every possible way to create web pages. Guess what? They all work.

The key is finding the best tool for a given job. For my course pages, I like having control over my own personal web server. I use Dreamweaver and occasionally raw coding to produce my pages. However, I also maintain a number of nonprofit websites using WordPress and Weebly. They work great for projects and website that will involve multiple contributors.

For library work, LibGuides provides an outstanding content management system for producing web pages specially designed for libraries. If your library can afford a subscription, great. If not, don't worry, tools like WordPress and Weebly work just fine.
Pathfinder Options
Although originally designed for research, pathfinders can serve many audiences and functions. They may also contain a wide range of materials.
Audiences
Pathfinders can be designed for a general or specific audience. Many public libraries design pathfinders for the general public, while academic libraries focus on scholarly materials for a particular set of students or faculty. It's important to think about the reading level of the materials. Are you writing for children or adults, undergraduates or graduate students, or some other audience?
K-12 schools and universities often develop pathfinders for students and their faculty. These pathfinders sometimes are divided into sections for different academic levels or reading levels. Some pathfinders are designed for a local audience, while others are aimed at the general public.
Functions
Pathfinders can be used for answering questions, conducting research, exploring thematic topics, or learning about a topic. For example, many public libraries develop pathfinders for commonly asked questions or areas of interests.
Pathfinders can be designed for people conducting research on topics from genealogy to oceanography. They can also be used to explore a theme or issue. Some pathfinders are designed for educators and include links to lesson plans, activities, and assignment guidelines.
Resources
Many librarians design pathfinders to go with the materials in their specific library. In other words, they go through the library catalog and choose materials such as magazines, books, videos and maps found in their collection. They may also add outside resources that could be accessed through the library such as websites and databases.
Use the following lists for ideas:
Physical Library Resources
books
magazines
maps
print indexes
primary sources: brochures, diaries, journals, pamphlets, fliers, photographs, letters, speeches
reference books: encyclopedias, dictionaries, almanacs
people: representatives, experts (i.e., name, address, phone, email)
organizations and associations (i.e., name, address, phone, email)
images: CDs
videos: DVD
audio: CDs
computer software: CDs
media: microfiche, microfilm, slides, others
games: cartridges, DVDs
equipment: handheld devices, e-book readers, gps devices, game players
realia and materials: kits, board games, puppets, science materials
Virtual Library Resources
specific websites and apps
gateway & portals websites: best starting points
online digitized primary sources
online experts, professional resources, scholars
online databases: ProQuest, EBSCO, Gale
online journals
online e-books and e-book downloads
online audio, video, and visual resources
mailing lists, discussion forums, blogs, social networks
The LibGuide website contains many examples that incorporate Web 2.0 type resources.

Try It!
Explore some LibGuides.
Select three guides in your disciplinary and library area of interest.
Pathfinder Collaboration
Some of the most effective pathfinders are developed as part of a collaborative effort with librarians, educators, scholars, community members, and even students. These people can help identify the characteristics of the audience and the pathfinder need. They can also make contributions or suggestions for resources or associated activities.
Educator and librarian collaborations are essential for effective use of in and out of library resources. Many libraries encourage this type of collaboration by providing a link on the library website to a "request for pathfinder." Librarians can then follow-up with the library user.
Pathfinder Design
Pathfinders are useful for all type of library users. They save time and frustration by leading students to quality resources.
When designing pathfinders, there are a number of factors that should be considered.
Audience
Before jumping into resource collection, consider your audience. Are you developing this resource for children, young adults, or adults? What is their level of expertise? Is this intended to be used by professionals or hobbyists? What are the characteristics and experiences of these people? What are their reading level? Consider your local community. Is it rural or urban? Is English their first language? What are they studying in school? What do they do for fun? The more you know your audience, the better you can make quality selections.
Need
Your pathfinder should address a particular need. It should explore on a subject, topic, or theme. But, it should also focus on specific questions, issues, or information needs. Pathfinders often contain background information, definitions, and essential ideas in addition to connections with other resources. The pathfinder should be of interest to others and help guide researchers.
When you're developing pathfinders for students, consider resources that address state and national standards.

Design
Develop a "look and feel" for the particular audience. The design should be appropriate and interesting to the audience including clipart, photographs, font styles, and terminology. What would appeal to this age group or group of professionals? Will you ask interesting questions and use resources to answer those questions? Or, will you list popular topics and encourage readers to develop questions and explore each topic?
The web page should be clear and easy-to-read. You'll also want to design pages that can easily be printed. Some web developers even include a link to a "printer-friendly" version.
Navigation should be provided to assist users in scrolling through the materials in the pathfinder. For example, you might develop a title bar with links such as introduction, background information, books, databases, websites, organization, audio and video, search strategies, and contact information.
The web pages should be free from spelling and grammatical errors.
Approach
Pathfinders can serve many purposes. They can be used as research guides, learning tools, or simply lists of resources. Consider how your pathfinders will be used. Then, identify a specific goal for your pathfinder. Be sure that this goal(s) is clear in the introduction so users will know it's purpose.
The goal can be specific or general. For example, a faculty member may request resources assistance for a particular assignment. In this case, the materials could be aimed at a particular course and contain materials to help users with a research project.
Or, a pathfinder might be developed for a local scout group focusing a particular merit badge.
Organization
Materials must be structured in a logical way. Will resources be organized by media type? Will they be alphabetized? What headings and subheadings will help users find resources? You'll want to develop your own scheme, but be consistent so regular users will become familiar with your format.
Resource Selection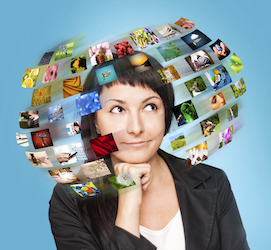 Rather than a list of everything, you'll want to be selective. Choose the best resources to address the needs of your users and goal of your project.
As you select materials, consider the collection development policy you use in your library. Would you select this material if it were a book or video rather than a website? If not, maybe it shouldn't be on your pathfinder. You can use a search tool like Google to find materials on any topic. The skill comes in selecting accurate, timely, and relevant materials for your patrons.
Use caution when linking to resources. For instance, electronic databases may require login access. Think about the most efficient way to provide users access. You may wish to provide a mini-tutorial or series of screen shots to help users through the login process.
When providing access to mobile apps, provide direct links to the official website such as iTunes App Store or the publisher website such as NASA Apps page rather than a third party website or app service. For instance, if you want to share the Star Walk app which provides a stargazing experience with gyroscope, you could link to the Star Walk iTunes Preview. Or, if you want the World Book Encyclopedia This Day in History app go to the MacKiev software website and it will provide directions for download.
If the app is available for check-out on the library mobile device such as a Kindle or iPad, but sure to provide information about how to reserve this device.
If you're exploring a topic that contains many different perspectives, consider the developmental level of your audience. Will they be able to distinguish fact, theory, opinion, and perspective? How will you help students organize their thinking? What "scaffolding" will you provide to assist students in organizing ideas?
As you select resources for your pathfinder, consider each of the following areas:
Resources
Look for a wide range of materials including both print and electronic resources that are aimed at children and young adults. Think about materials including books, documents, websites, databases, audio, and videos.
Consider other types of resources such as local contacts, experts, and organizations.
As you select materials, consider your audience. What's developmentally appropriate? What types of materials will best answer their questions?
Consider including relevant tools related to the topic such as timeliner builders, graph makers, or notetaking tools. Check out Noodletools for note tools for two examples.
Unique Materials
Are there local materials that could be included? From local experts to area museums, what new information could you generate and disseminate? Consider collecting data in the form of polls and surveys. Organize a group of history buffs and create your own local history database of photos.
Reading Level
If users can't read your introduction, they won't be successful in using your pathfinder. Apply terminology and a writing style appropriate for the age of your audience. For example, the materials should be written directly to children using words like "have you ever wondered" or "you'll find" rather than "the reader will notice" or "students will find".
In addition to the pathfinder itself, it's important to select materials that will address the reading needs of the wide range of reading levels. When possible, group materials in categories such as "the basics", "more information", and "indepth" rather than grade level. Some people also like to include the specific reading level of materials such as books.
There are many ways to measure the difficulty of a text known as readability. Grade level, Lexile, Fry Readability, Flesch-Kincaid, Gunning Fog, DRA (Developmental Reading Assessment) Dale-Chall, and QRI are just a few examples. In each case, a continuum is used to judge the difficulty of text. If you'd like more information about approaches to text difficulty, check out the following resources:
The Flesch-Kincaid Reading tool has been used for over 50 years and is built into Microsoft Word. It analyzes writing by examining the number of words, syllables, and sentences in text. You must "turn on" this feature in the preferences of Microsoft Word. Choose Grammar and Spell Check within Preferences and check the Readability Statistics option. Then after completing a Grammar or Spell Check, the Readability Statistics will appear including the Flesch Reading Ease score and the grade level.
For over thirty years, teachers and librarians have used Fry Readability Graph to measure the readability of text. Developed by Edward Fry and published in the McGraw-Hill Elementary Reading Instruction text, it continues to be popular. The chart provides a grade level or age result.
The Lexile Framework for Reading is an approach to reading and text measurement intended to match text materials with reading abilities. Texts are evaluated for difficulty based on word complexity and frequency, and sentence length. The scores range from 200L to 1700L. A beginning reader such as the Arthur books would be around 400L while a high school classic would be around 1500L. Some databases provide reading level information. For example, EBSCO's Primary Search database provides Lexile information for its listing on Cobblestone magazine for children. The article on Ancient Mound Builders is scored at 1070.
Although you may think of Lexile Framework for Reading as something only useful for children, it's also important when working with teens and adults. Particularly when working in a public library settings, it's important to remember that many adults don't read past the 4th or 5th grade reading level and would be much more comfortable reading a book or article at 600L than 1200L. Also keep in mind that even professionals may find that it's easier to understand new content written at a lower reading level.
Try It!
Go to the Readbility website to see a free tool that can help make web-based reading much easier.
Channels of Communication
People have a wide range of strengths, weaknesses, and preferences in terms of their use of materials. Some people enjoy lots of photographs, while others prefer to read. Sometimes visuals are needed to understand the topic.
Some nonreaders are successful with audio or video materials. Be sure to include resources from different "channels of communication" such as auditory, visual, and tactile. These may include text, graphics, animation, audio, and video. It's helpful to provide notes about these elements in the annotations. For example, you might write that a particular website contains quality photographs or audio narration. It's also important to indicate if special software or plugins are needed to access these features.
Widgets
Consider embedding widgets into your pathfinder. These are small applications that can be embedded on a web page. In most cases, the embed code is provided. You simply need to copy and paste the code into your web page. Google Sites has a tool that will search for widgets.
Google Books are an easy thing to embed into a pathfinder.
RSS Feeds
Increasingly, librarians are incorporating RSS feeds into their pathfinders to share news and current information from blogs, media sources, and websites.
Special Needs
Do you have uses who are visually impaired or have other special needs? Consider this in developing your materials. For example, use alternative descriptions for your graphics.
Pathfinder Elements
Pathfinders can contain a wide range of elements. Consider each of the following ideas when selecting components to include in your pathfinder.
Introduction
Your pathfinder should start with a motivating introduction that will draw in your audience.
Define the scope or purpose of the project. You may even want to list standards or highlight goals. Many pathfinders also include topic definitions, background information, or project overviews. Some pathfinders start with general advice or a couple of the best starting points that shouldn't be missed.
Annotations
Citations are an important part of your pathfinder. When developing a list of books, you normally including the title, author, publisher, date, and an annotation. Many pathfinders include the local Dewey or LC number. Be sure that your annotation accurately describes the resource. Include helpful information such as reading level, illustrations, ease of use, contents, and reasons why it will be useful.
For websites, you'll want to provide the title, location/agency/sponsor, URL, and a description. Many people include the title of the website, the URL itself, as well as a link. This way, people can print the pathfinder and still have the web addresses.
Some developers like to include their links in sentences the describe and activity or how a link could be used.
You may also want to list special features or needs such as plugins.
Instructions
Sometimes you want to include directions for using particular websites or resources. For example, you might take users step-by-step through searching a reference resource or database.
Some electronic resources are restricted to local users. In many cases a password or local library card is needed.
Search Strategies and Key Words
Your pathfinder is simply a starting point for student exploration. Many times students will need to go beyond your materials to find answers to their questions. Provide users with strategies for a successful search. For example, you might provide a list of vocabulary, key words, or related topics.
In some cases, you might even suggest ways for users to organize their ideas in the form of charts or diagrams. For example, you might link to a trial version of the Inspiration software for making
Pathfinder Activity Ideas
Think about ways to incorporate or encourage effective use of the resources in the pathfinder. For example, you might suggest activities, projects, or link to WebQuests that might contribute to the learning experience. Or, list essential questions associated with the material or pose interesting dilemmas.
When possible link or direct students to specific resources to address particular problems or issues. For instance in a social issues pathfinder, you might suggest a number of specific searches
Promotions
Plan a series of events or promotions around a pathfinder. Consider including photographs from special events or promotions in your pathfinder.
Interactive Elements
How can you get users more involved with the pathfinder resources? For example, could you include a participatory element? Use the pathfinder to help people connect with each other. Use pathfinders to guide their activities. They could use virtual gathering places including threaded discussions, forums, and chats. Incorporate a blog into the experience.
Consider generative projects where people could add their own ideas to the pathfinder.
Interactive projects could also be built into the pathfinder such as questions and answers, quizzes, games, and other fun activities. To find these online, do a search for your topic and add the word "quiz" or "game".
Advice
What advice would you give to people doing research in this area? Are there specific areas of focus you'd suggest or things to avoid? Also, think about information about copyright and citing sources.
Consider adding information about website evaluation.
If students will be doing a particular type of project such as a presentation or report, consider providing ideas and guidance.
Also consider materials that might be useful for teacher or adult leaders if the resource is intended for children. You might even call it the "teacher corner" or "faculty connections." Search for your topic and add the world "WebQuest," "lesson," or "parent" to see if you can locate associated materials on your topic.
Contact Information
Be sure to include your contact information so people can email you with ideas and suggestions for improvement!
Creating Subject Guides Using Pinterest
Pinterest is a social network that allows users to create boards containing content pins that can be shared. Users can follow the boards of their friends.
Subject area librarians at Murray State University Library use Pinterest to provide access to online resources for academic and professional use. Rebecca Richardson and others (2013) wrote a case study focusing on their experiences using Pinterest in an academic library setting. They concluded that "this case study demonstrates it is possible to build a digital library of credible research resources within the confines of social media, specifically Pinterest, and that this library of resources will be used" (Richardson, et. al., 2013, 247)
Read!
Read Richardson, Rebecca; Vance, Candace; Price, Elizabeth & Henry, Jeffrey (2013). A mightier pin: creating a credible reference library on Pinterest at Murray State University. Internet Reference Services Quarterly, 18(3-4), 247-264.

Try It!
Go to Murray State Library Pinterest page, then explore a couple of the subject-area boards. Why do you think Pinterest would or wouldn't be an effective tool for subject guide development? Some examples include:
General
Acadia University Library
Ball State University Libraries
Mamya Jarrett Library
Ohio University Alden Library
University of Cincinnati

Humanities
American University Music Library
Ball State University Architecture Library
Lunds University Library of Architecture
UNLV Architecture Studies Library

Social Sciences
Library of Congress
NYPL: Genealogy

Science/Tech
Medical Library, Novena Campus

Business
Kirstein Business Library
University of Iowa Pomerantz Business Library

Aggregation and Curation Tools
Librarians are often involved in activities that involve aggregation. This activity involves collecting or gathering resources together. This activity involves a surface level evaluation of the materials.
Aggregators are often automated tools that provide information based on key words. For instance, Google News provides information based on topics and news sources selected. Google Alerts provides notifications based on keywords. For instance, it can notify you every time your name is used online.
Content Curation goes one step further by organizing the best resources related to a particular topic or theme. Materials are closely examined for accuracy, authenticity, and value before being included in the collection. The resources are then organized, annotated, and presented in a user-friendly way.
Social bookmarking is a type of content curation. Resources are selected, then tagged for easy access. Tagging is an informal, open type of categorizing that used keywords to identify content. Unlike Library of Congress Subject Headings that use a formal system for subject descriptions, tagging is unstructured allowing individuals to use the terms they feel are most useful.
Related Tools
Seek tools that organize resources, but are flexible enough to update easily. For instance, Pearltrees is an online tool that allows users to collect, organize and share resources using a "tree" approach to organization.
Interdisciplinary Fields
New academic fields are increasingly interdisciplinary in nature. This requires librarians to access information sources from across many academic areas.
Natural and Human Made Disasters
From earthquakes and floods to pandemics and war, disasters cut across disciplines.
In the humanities, there are issues of art preservation, artistic expression, language barriers, ethical issues, and religious concerns.
In the social sciences, there are economic and social issues, psychological impacts, and government laws and regulations. There are also historical aspects of disasters.
In the sciences, there are topics connected to the geosciences, physical sciences, and health sciences.
In business, there are financial considerations, risk management issues, and impacts on small business.
Try It!
Visit The Disaster Information Management Research Center from the National Library of Medicine and explore their links and literature. Also, examine FEMA. Notice these interdisciplinary connections. Can you think of others?
Conservation and Environmental Issues
International Environment Library Consortium (IELC) is a "licensing partnership for special libraries in nonprofit organizations and government agencies working on conservation and environmental issues". Librarians focusing working in these library settings must be able to access information sources across many disciplines.
Try It!
Go to the IELC LibGuides page. Spend some time exploring their subject guides. Notice how they incorporate the humanities, social sciences, science and technology, as well as business.
Obesity
In Obesity: A Bibliographic Review, Beth McGowan (2012) explored the interdisciplinary academic field of obesity studies. She found that resources on this topic were "scattered through the library" stating
"they include the medical texts that explore the biology of obesity, obesity as a pathology, or as a cause of pathology. Related to the field of medicine, but not identical to it, are materials that address obesity as a public health issue, examining why some ethnicities and social classes are more prone to obesity than others. There are also approaches to obesity from the vantage point of the food sciences and nutrition studies, very much involved with the chemistry of foods. The social sciences also have an interest in the field: whether as a psychological issue or sociology, thus there are specialties in eating disorders from several vantage points. Some of the sociological perspectives address the stigma and the politics of obesity. We also find that obesity is addressed by the humanities: we have many studies these days of the cultural practices that create obesity, but one is just as likely to find such a study looking at the history of obesity. There are legal examinations of the issue.: remember the recent and landmark case in which a child was removed from this parents' home because they could not bring his weight under control or questions of fast food vendors' legal liability for the health effects of their products on consumers "(2012, 29).
While academic or medical libraries might contain specialized information about obesity, public libraries may contain more general resources providing background information about personal causes and solutions.
Focusing on the community college environment, McGowan (2012, 30) notes that her collection
"should provide two elements, the first being several kinds of reference materials, whether for the general studies student learning basics in order to enhance an overall knowledge base, or for the student who intends to pursue one of the disciplines that lie within obesity studies. The second element that a community college library should possess is a host of broader materials that place the discussion of obesity within a larger cultural framework."
When organizing materials related to the study of obesity, McGowan suggests encyclopedia such as the Encyclopedia of Obesity and Eating Disorders which is part of the Facts on File series and the Encyclopedia of Obesity. These provide background information. Next, she notes that handbooks and sourcebooks such as Obesity: A Reference Handbook and Oxford Handbook of the Social Science of Obesity are useful because they are organized by topic. Monographs are another information source useful for the study of obesity. These publications can spotlight particular issues or perspectives. McGowan notes that Management of Childhood Obesity and Fed Up! Winning the War against Childhood Obesity provide different views on the topic. Histories and discourses can be useful such as Alcohol Tobacco and Obesity, an anthology focusing on the public health issue concerns.
According to McGowan (2012), books can be found that explore the many interdisciplinary connections. For example, explore global perspectives through books such as Geographies of Obesity: Environmental Understanding of the Obesity Epidemic. The economics of obesity is examined in the book Stuffed and Starved: The Hidden Battle for the World Food System. While Physical Activity and Obesity focuses on physiology and exercise, Leveraging Consumer Psychology for Effective Health Communications explores public policy issues. Finally, resources should be included that focus on issues of social class, gender, and ethnicity such as Hunger and Obesity: Understanding a Food Insecurity Paradigm.
Resources
Bossaller, Jenny S. (2014). Evidence, not authority: reconsidering presentation of science for difficult decisions. Reference & User Services Quarterly, 53(3), 232- 241.
Cassell, Kay Ann & Hiremath, Uma (2012). Reference and Information Services: An Introduction (3rd Edition). Available through IUPUI.
Dobbs, Aaron W. & Sittler, Ryan L. (2013). LITA Guide: Using LibGuides to Enhance Library Services. Available through IUPUI as an ebook.
Emanuel, Jennifer (2013). A short history of library guides and their usefulness to librarians and patrons. In A. Dobbs & R. Sittler, LITA Guide: Using LibGuides to Enhance Library Services.
McGowan, Beth (2012). Obesity: a bibliographic review. College & Junior College Libraries, 18, 29-41.
Reitz, Joan M. (2014). Online Dictionary for Library and Information Science. Libraries Unlimited. Available: http://www.abc-clio.com/ODLIS/odlis_a.aspx.
Thomsett-Scott, Beth C. (2013). Virtual reference services: considerations and technologies. In B.C. Thomsett-Scott (Ed.), LITA Guide: Implementing Virtual Reference Services.
---