Periodicals, Databases, & Indexes

To read the transcript of this video, go to Transcripts.
Particularly for scholarly activities, periodicals, databases, and indexes are essential information resources. However from business people to retirees, many people enjoy reading magazines and newspapers for pleasure too.
Periodicals Defined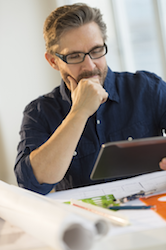 Periodicals represent an important information source across disciplines.
A periodical is a printed work scheduled for regular publication. This includes newspapers, magazines, journals, and yearbooks. Each issue is complete and may include an issue and/or volume number. Periodicals are classified as popular or scholarly.
According to (Reitz, 2014), a periodical is
"a serial publication with its own distinctive title, containing a mix of articles, editorials, reviews, columns, short stories, poems, or other short works written by more than one contributor, issued in softcover more than once, generally at regular stated intervals of less than a year, without prior decision as to when the final issue will appear. Although each issue is complete in itself, its relationship to preceding issues is indicated by enumeration, usually issue number and volume number printed on the front cover. Content is controlled by an editor or editorial board.

The category includes magazines, sold on subscription and at newsstands; journals, sold on subscription and/or distributed to members of scholarly societies and professional associations; and newsletters, but not proceedings or the other regular publications of corporate bodies as they relate primarily to meetings. Nor are newspapers formally classified as periodicals--although many libraries store newspapers with magazines and journals, separate values are assigned for periodicals and newspapers in the 008 field of the MARC record to indicate type of serial. Also, the statement in AACR2 that serials include periodicals, newspapers, annuals, proceedings, and numbered monographic series implies that newspapers are not considered periodicals.

Periodicals are published by scholarly societies, university presses, trade and professional associations, government agencies, commercial publishers, and nonprofit organizations. The most comprehensive directory of periodicals is Ulrich's International Periodicals Directory published annually by ProQuest, available in the reference section of libraries in the United States. Content is indexed in finding tools called periodical indexes and abstracting services, usually by subject and author.

Most academic libraries bind all the issues for a given publication year in one or more physical volumes. The bibliographic volumes are numbered consecutively, starting with number one for the first year the title was issued. Periodicals are usually shelved alphabetically by title in a separate section of the library stacks. In some libraries, current issues are shelved separately from back files, which may be converted to microfiche or microfilm to conserve space. Microform reader-printer machines are provided for viewing and making copies. Periodicals published by the U.S. federal government may be shelved by SuDocs number in a separate section reserved for government documents. For many print periodicals, content is also available electronically in full-text bibliographic databases or via the publisher's Web site. Some periodicals are born digital and never issued in print (example: Slate). See also: essay periodical, frequency, holdings statement, and one shot."
Types of Articles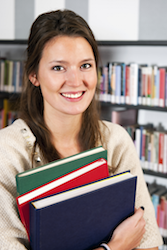 Periodicals including newspapers, magazines, and journals contain current information. Learned journals focus on the needs of specialists and include research journals. Practical professional journals are common in applied fields.
Scholarly journal articles are written by professionals or scholars who are knowledgeable in their discipline. In most cases, the articles are the result of research, but they may also be other types of original work. These journals are usually peer-reviewed or refereed meaning that the articles have been evaluated by academics in the field and approved prior to publication. Scholarly articles generally begin with an abstract and include a bibliography.
News articles are written by professionals using reliable sources based on current events or issues of interest to the public. While articles may cite someone who has been quoted, they don't normally contain bibliographies.
Popular articles are written for a hobbyist or general audience. They are generally used for entertainment rather than scholarly activities. The articles generally use simple language and define any unusual terms. Although they may list books or website for further exploration, they don't generally contain bibliographies.
Sensational articles are written to upset, arouse, persuade, or elicit a strong reaction. They may or may not contain factual information. In some cases, the articles may use trendy terms or may even invent new words.
Ulrich's Periodical Directory is a database containing every active and ceased periodical. The search tool makes it easy to locate periodicals in every discipline. The search results are presented in a table and indicate whether the publication contains a table of contents, is refereed, is available in an electronic format, is open access, and whether it has been reviewed. It also contains a link to additional information about the publication and it's availability. If the periodical is available through IUPUI, it also provides a direct link. Periodicals include broad coverage, specialized works, and trade publications.
Ulrichsweb identifies the following serial types: abstract/index, bulletin, catalog, database, directory, journal, magazine, monographic series, newsletter, newspaper, proceedings, yearbook, report and handbook/manual.
Ulrichsweb identifies the following content types: academic/scholarly, bibliography, consumer, trade, corporate, and government.
Try It!
Browse Ulrich's Periodical Directory. Choose the Advanced Search and choose active journals. Then, choose a subject area or search by a discipline. You may also want to narrow to the United States.
Identify two scholarly publications in a discipline. Compare and contrast the information found at Ulrich's about each journal. Think about how this resource might be useful in building a list of useful journals in a particular area of study.
Databases
Full-text of journals are often found in databases. Organizations responsible for creating databases are known as database producers or content providers. They gather, edit, and organize information. Many of these organizations began as print providers. Reference materials, periodicals, books, and other materials are all found in databases.
Multi-subject databases contain a wide range of materials including journal articles, monographs, primary sources, and reference works.
Aggregators provide access to multiple databases using a single interface. These content aggregators such as EBSCO, Gale, LexisNexis, and ProQuest organize listings from various sources and in many cases provide full-text access to well-known databases. The distinction between database producers and content aggregators is often blurred. However, it's important to trace the information you're accessing to the original provider. In other words, many database providers and content aggregators may provide access to a particular article in a specific journal. What's most important to researchers is the quality of the information found in the article.
EBSCO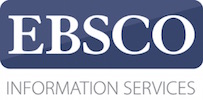 The EBSCOhost Databases provide access to endless resources across disciplines. This entry point provides access to EBSCOhost Web, Business Searching Interface, Student Research Center, Kids Search, Searchasaurus, Hobbies and Crafts Reference Center, and Home Improvement Reference Center. Available through IUPUI.
Academic Search Premier from EBSCO is a "multi-disciplinary database provides full text for nearly 4,500 journals, including full text for more than 3,600 peer-reviewed titles. PDF backfiles to 1975 or further are available for well over one hundred journals, and searchable cited references are provided for 1,000 titles. Academic Search Premier is updated on a daily basis." Available through IUPUI. It's part of INSPIRE, so it's a resources available in school and public libraries as well as academic libraries.
MAS Ultra - School Edition from EBSCO is "designed specifically for high school libraries, contains full text for nearly 500 popular, high school magazines including America's Civil War, American Heritage, American History, American Visions, Archaeology, Astronomy, Bioscience, Careers + Colleges, Civil War Times Illustrated, CQ Weekly, Discover, Economist, History Today, Nation, National Review, New Republic, New Scientist, Popular Science, Science News, Scientific American, Smithsonian, World War II, etc. All full text articles are assigned a reading level indicator (Lexiles). Full text is also available for 88,000 biographies and 60,000 primary source documents. Additionally, MAS Ultra (School Edition) contains more than 540 pamphlets, nearly 150 reference books (including the Columbia Encyclopedia, the CIA World Fact Book and World Almanac + Book of Facts), an Image Collection of 91,000 photos, maps + flags, color PDF and expanded full text backfiles (back to 1975) for key magazines." Available through IUPUI. It's part of INSPIRE, so it's a resources available in school and public libraries as well as academic libraries.
MasterFILE Premier from EBSCO is contains "a broad range of topics including general interest, business, health and multi-cultural. This vast database includes: Searchable full text for over 1,860 journals, including Consumer Reports and Business Week. Full text dating as far back as January 1990 abstracts and indexing for over 2,800 journals, many dating back to 1984. Charts, tables and graphs converted to ASCII text searchable full text for nearly 5,000 Magill's Book Reviews. Essential Documents in American History--a database of over 1,000 original historical documents including The Bill of Rights, The Constitution, The Federalist Papers and the speeches of Dr. Martin Luther King Jr. coverage of The New York Times and The Wall Street Journal." Available through IUPUI. It's part of INSPIRE, so it's a resources available in school and public libraries as well as academic libraries.
Middle Search Plus from EBSCO "designed specifically for middle school libraries, contains full text for more than 140 popular, middle school magazines. All full text articles are assigned a reading level indicator (Lexiles). Full text is also available for biographies, historical essays and student pamphlets. Additionally, Middle Search Plus contains primary source documents including Essential Documents in American History, reference books including the Funk + Wagnall's New Encyclopedia and American Heritage Dictionary, 4th Edition from Houghton Mifflin, the Encyclopedia of Animals and an Image Collection." Available through IUPUI. It's part of INSPIRE, so it's a resources available in school and public libraries as well as academic libraries.
Primary Search from EBSCO "contains full text for more than 50 popular, elementary school magazines. All full text articles are assigned a reading level indicator (Lexiles). Full text is also available for over 100 student pamphlets. Additionally, Primary Search includes the Encyclopedia of Animals, and features the Funk + Wagnall's New Encyclopedia, which provides students with easy-to-read encyclopedic entries written specifically for kids. This database also provides the American Heritage Children's Dictionary, 3rd Edition from Houghton Mifflin, and an Image Collection of 91,000 photos, maps and flags." Available through IUPUI. It's part of INSPIRE, so it's a resources available in school and public libraries as well as academic libraries.
TOPICsearch. This current events database allows researchers to explore social, political & economic issues, scientific discoveries and other popular topics discussed in today's classrooms. TOPICsearch contains full text for over 78,000 articles from more than 3,000 diverse sources, including nearly 1,450 full text periodicals. Available through IUPUI. It's part of INSPIRE, so it's a resources available in school and public libraries as well as academic libraries.
Others
Gale

The Gale Databases host a variety of resources across disciplines Go to Gale Databases for a list of the databases available through IUPUI. The Gale Directory Library is the starting place to conduct a search.
Student Resources in Context. Focuses on materials of interest to K-12 students including overview essays, photographs and illustrations, hard-to-find primary source documents, and hours of audio and video files. Further, Student Resource Center In Context provides full-text coverage from more than 1,250 magazines and newspapers that are updated daily. Available through IUPUI through Marion County Internet Library.
LexusNexus
JSTOR
ProQuest
ProQuest Central is the main starting point for ProQuest databases. "The largest multidisciplinary database with over 11,000 titles, more than 8,000 in full-text. It serves as the central resource for researchers at all levels with over 160 subject areas covered extensively in including business and economics, health and medical, news and world affairs, technology, social sciences and more."
Other Major Databases
CQ Researcher Online from CQ Press. A collection of reports covering political and social issues, with regular reports on topics in health, international affairs, education, the environment, technology and the U.S. economy. Available through IUPUI and Marion County Internet Library.
IngentaConnect from Ingenta. A comprehensive multi-disciplinary document delivery service. From the home page it is possible to search across more than 27,000 publications, including more than 5,400 electronic journals from more than 190 publishers. Available through IUPUI.
SpringerLink from MetaPress. The IUPUI library doesn't contain access to all the journals. Available through IUPUI.
Wiley Online Library. The IUPUI library doesn't contain access to all the journals and materials. Available through IUPUI.
Others include:
You should already be familiar with databases and indexes from your s501: Information Sources and Services course. You may wish to review Chapter 8 of Reference and Information Services: An Introduction by Cassell and Hiremath (2012).
Try It!
Spend some time browsing subscription databases. Create a list of the databases that contain the best information in particular disciplines.
Lamb's Personal Connection
It's easy to get overwhelmed and frustrated by subscription-based databases. Keep in mind that these are simply tools that help you access information sources... that's it. A journal article many be found on paper as well as in dozens of different databases. In the end, it's access to the information in the article that matters.

It's your job to get to know the various pathways that lead to these information sources. You'll find that you like one company's interface better than another's. However what's most important is that you're able to find what you need, when you need it.

One of the keys is the use of the ADVANCED SEARCH in most of these databases. These tools along with good search strategies make a tremendous difference in your ability to address the needs of information seekers. The more you practice, the better you'll get at finding information.
Indexes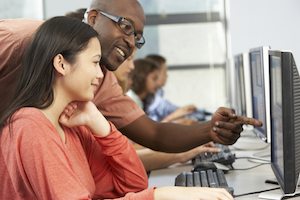 Indexes are alphabetically lists providing citations to sources on a particular topic. Most indexes have been converted to online databases making searching much easier. Indexes can be found in books, but they're also used to provide access to newspapers and periodicals.
According to (Reitz, 2014), an index is
"an alphabetically arranged list of headings consisting of the personal names, places, and subjects treated in a written work, with page numbers to refer the reader to the point in the text at which information pertaining to the heading is found. In single-volume works of reference and nonfiction, any indexes appear at the end of the back matter. In a multivolume work, they are found at the end of the last volume. In very large multivolume reference works, the last volume may be devoted entirely to indexes. Works of fiction are rarely indexed. The publisher of a periodical may provide an index to each volume at the end of the last issue of the publication year.

Also refers to an open-end finding guide to the literature of an academic field or discipline, to works of a specific literary form (Biography Index) or published in a specific format (Reader's Guide to Periodical Literature), or to the analyzed contents of a serial publication (New York Times Index). Indexes of this kind are usually issued in monthly or quarterly paperback supplements, cumulated annually. Citations are usually listed by author and subject in separate sections, or in a single alphabetical sequence under a system of authorized headings collectively known as controlled vocabulary, developed over time by the indexing service. Indexing can be either pre-coordinate or post-coordinate. Compare with abstracting service and catalog."
A periodical index is
"a cumulative list of periodical articles in which the citations are entered by subject (or in classified arrangement) and sometimes under the author's last name, separately or in a single alphabetic sequence. Periodical indexes may be general (example: Reader's Guide to Periodical Literature), devoted to a specific academic discipline (Education Index) or group of disciplines (Humanities Index), or limited to a particular type of publication (Alternative Press Index). In libraries, periodical indexes are available in print and as bibliographic databases, online or on CD-ROM" (Reitz, 2014).
Periodical indexes generally provide a citation along with an abstract of the article or item. However, today's online indexes often contain full texts of articles.
Periodical indexes are one of the most commonly used indexes in research. Most people grew up using The Reader's Guide to Periodical Literature. Today, companies like EBSCO and ProQuest are known for their periodical indexes.
Newspaper indexes are used to access newspaper articles. While most national and large city newspapers have been digitized, many small town newspapers are still only available on paper or microfilm. The New York Times Index provides access to full text articles.
ProQuest Newsstand provides access to hundreds of newspapers with full text articles. The ProQuest Historical Newspaper collection offered newspapers that date back to the nineteenth century.
Databases vs Indexes
Databases and indexes provide access to journal articles, newspapers, books, dissertations, conference proceedings, interviews, and other resources. They often provide full-access to articles in periodicals and newspapers.
Indexes generally provide citations, but not always access to articles themselves.
Lamb's Personal Connection
Taking classes at a major university with a wonderful library is great! However, it may not be the best "real world" experience. Keep in mind that different libraries have access to different subscriptions. In addition, IUPUI's system has some interconnections not available in all systems. For instance, many of the subscription-based indexes at IUPUI provide direct links to full-text articles found in other databases. This isn't the case with all libraries. In many cases, indexes will only provide the citation and an abstract, not access to the books, chapters, and articles.
Abstracts vs Full -text Articles
Many library users are confused about the use of abstracts versus full-text articles. Although abstracts can be useful in determining whether an information source might be useful, it's important to go to the full-text article to get the complete picture of the content.
Read!
Read Imler, Bonnie & Eichelberger, Michelle (May 2014). Commercial database design vs. library terminology comprehension: why do students print abstracts instead of full-text articles? College & Research Libraries, 75(3), 284-297. Available: http://crl.acrl.org/content/75/3/284.full.pdf+html
Open Access Journals
Many periodicals will be found in subscription databases. However increasingly, scholarly works are being published through open access avenues. Open access sources are generally free from copyright and licensing restrictions. These journals are often available online and free of charge. These open-access journals are sometimes identified as Gold OA or Green OA.
Gold OA journals are peer-reviewed serials that offer free access to full-text articles. They are often funded through grants, advertisers, or sometimes member authors.
Green OA publications are generally published through traditional subscription-based journals first, then republished for permanent public access in an open access repository. Or, users may simply self-published a repository.
Increasingly, publications produced with the support of U.S. government funding must be made available through an open access environment. For instance, the National Institute of Health (NIH) requires that all peer-reviewed articles that are funded by NIH be available as full-text to the public through NIH. This approach is being taken in other disciplines as well.
An open access journal is
"a scholarly periodical that makes the full text of the articles it publishes universally and freely available via the Internet in easily read format, in some cases by depositing them immediately upon publication without embargo in at least one widely recognized open access repository.

In this new model of scholarly communication, the costs of publication are recovered not from subscription fees, but from publication fees paid by authors out of their grant funds or from other sources" (Reitz, 2014).

Examples of open access journal indexes include:
Try It!
Learn more about the open access movement. Read The Student Statement on the Right to Research from The Right to Research Coalition. Then, spend some time browsing open access journals using the Directory of Open Access Journals and JURN. How do you think the open access movement will impact the publication of scholarly works in the future?
Criticism and Review Articles
From reviews of feature films to critical analysis of literary works, some journals contain only reviews or have review sections.
According to Reitz (2014), criticism comes
"from the Greek word kritikos, meaning "judge." The thoughtful analysis, interpretation, and evaluation of an artistic or literary work in which the primary considerations are its essential nature ("message"), the intentions of the artist or author, the effect of the work on its audience, its relationship to works of similar style or content, its influence on subsequent works, and its implications for critical theory. Literary criticism is considered to have originated with the ancient Greeks (Aristotle's Poetics). Modern criticism is classified by school or type, depending on the approach taken by the critic.

In the performing arts, initial critical response may determine the success or demise of a production, although a work that fails on first exposure may receive wider acclaim if revived. In publishing, works rejected by critics and readers when first published sometimes become classics with the passage of time. Unlike reviews, which appear during the months immediately following first publication, serious criticism of an enduring literary work may continue indefinitely."
Journals often publish critiques. According to Reitz (2014), a critique is
"a critical examination of a topic, idea, thing, or situation by a person intent on determining its essential nature, its strengths and/or limitations, and the degree to which it conforms to accepted standards or prevailing beliefs or assumptions. Sometimes used synonymously with review."
A review is
"an evaluative account of a recent artistic performance or exhibit, or of a newly published literary or scholarly work, usually written and signed by a qualified person, for publication in a current newspaper, magazine, or journal. The account can be descriptive, reportorial, comparative, or critical or serve as a vehicle for a lengthy essay in which the reviewer discusses several recently published works (omnibus review) or a broader topic for which the works reviewed serve as a springboard. In libraries, selection decisions are based primarily on reviews.

Book reviews are indexed by the year in which they were published and by author of title reviewed in Book Review Digest and Book Review Index, available in the reference section of most academic and large public libraries. Film reviews are indexed by title of film under the heading "Motion picture reviews--Single works" in the volume of Reader's Guide to Periodical Literature corresponding to date of release. Reviews can also be located online in general periodical databases by entering keywords from the title of the work reviewed as search terms.

Also refers to a periodical devoted primarily to publishing articles of criticism and appraisal (example: Romantic Review)" (Reitz, 2014).
A review journal is
"a scholarly journal devoted to the publication of articles providing analysis of trends in an academic field or summaries of the current state of research on topics of particular interest within the field (example: Statistical Science: A Review Journal of the Institute of Mathematical Statistics). Articles may be submitted at the editor's invitation" (Reitz, 2014).
Each discipline has its own areas of criticism connected to the creative and critical works produced. In the arts, criticism may focus on works of visual art, movies, or other creative works. In the social sciences including business, reviews often evaluate the quality of a written work such as an article or book. In science and technology, reviews are critical as part of evidence-based practice. This is particularly true in the health professions. Researchers and practitioners may be looking for studies that are well-reviewed to select a medical course of action.
Try It!
Think about the role of criticism and review in one of your disciplines or subdisciplines. Browse journals looking for book, article, or project reviews.
Newspapers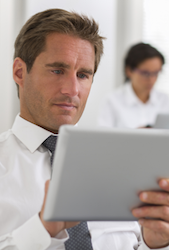 The newspaper is a more elaborate form of a broadside. It's a serial publication generally issued daily or weekly. It may contain general information or content specific to a subject area.
Increasingly, people are reading newspapers online. A wide range of library users read newspapers including professionals from across disciplines.
From religious history and medical history to historical advertisements, historical newspapers are used in the study of history across disciplines.
Many subscription databases provide access to newspapers.
Alexander Street Press
Chadwyck-Healey
EBSCO
Gale
Go to Gale NewsVault for the starting point for exploring Gale historical newspapers. Available through IUPUI.
Newsbank
ProQuest
Online Databases
Use a couple of the following digital collections to explore newspapers from throughout history:
Historical Newspapers
Try It!
Explore historical newspapers. Think about how they might be used in the study of history within a particular discipline.
Resources
Cassell, Kay Ann & Hiremath, Uma (2012). Reference and Information Services: An Introduction (3rd Edition). Available through IUPUI.
Reitz, Joan M. (2014). Online Dictionary for Library and Information Science. Libraries Unlimited. Available: http://www.abc-clio.com/ODLIS/odlis_a.aspx.
The descriptions for many of the databases are excerpt or adapted from the IUPUI A to Z Database page.
---