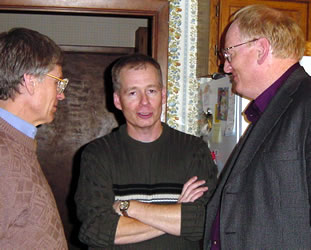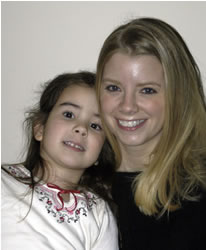 (Photo left) Bob, Keith, & Larry Johnson - - (Photo right) Tessa and Brooke
By the end of the day, Blake, Brooke, and Ben probably got tired of getting their picture taken; however, we realized that we often forget to take enough family photos. This time we kept two cameras busy and managed to get some good formal and candid shots. The photo below right shows Sylvester sharing stories with two of his grandsons.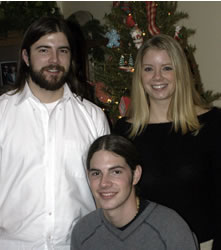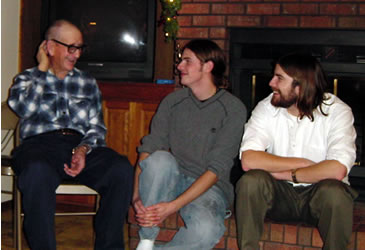 (Photo left) Blake, Ben, and Brooke - - (Photo right) Sylvester, Ben, and Blake
Everyone had a good time. Blake decided to create a self portrait from one of the graduation/Christmas plates. Shawn along with several others found the Bud Lite stash.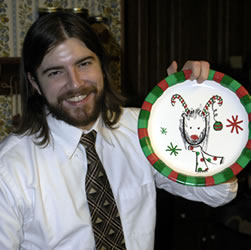 (Photo left) Blake - - (Photo right) Sylvester and Shawn
Below left Suzanne poses with her niece, Brooke. On the right, Uncle Rick and nephew Jonathan are talking and playing games with Tessa at the dining table.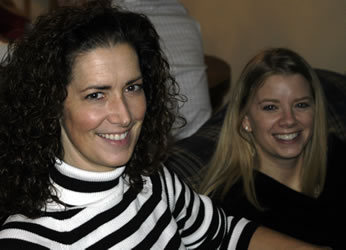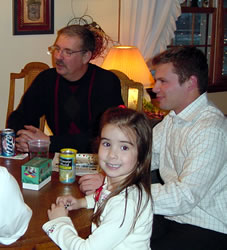 (Photo left) Suzanne and Brooke - - (Photo right) Rick, Tessa, and Jon
Throughout the day, different people enjoyed playing the piano in the living room. In the picture below, Amanda and Ben are playing a duet.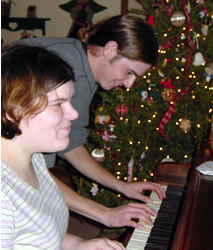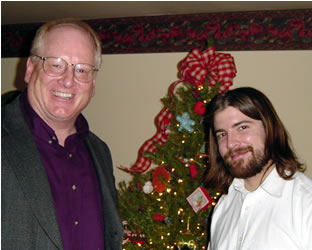 (Photo left) Amanda and Ben - - (Photo right) Larry and Blake
Midday it had begun to snow, so by late afternoon out-of-town travelers began to broom off their cars and head home. The snow soon stopped, and everyone made it home fine. We look forward to Ben's graduation in a couple of years.
Thanks to Pam and the kids for the great party and celebration.
---
---