Playing Games
We always enjoy family games. We played a great game of Cranium. The teams were Blake and Ben (below left), Amanda and Annette (below right), and Brooke and Pat. Everyone enjoyed shaping the clay, drawing pictures, humming songs, acting out things, and answering questions.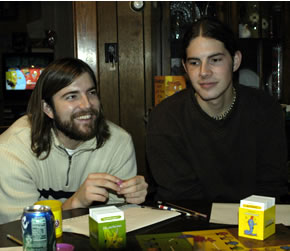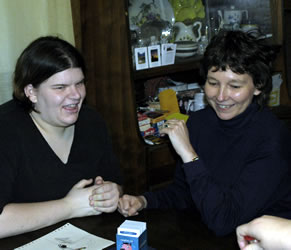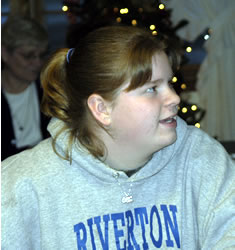 Catching Up
We enjoyed spending time talking with everyone. Amanda shared news about her new job, and Ashley (Left photo) showed pictures of her new guinea pigs.
Unwrapping Presents
Since Brooke was working full-time, she was not going to join her brothers in a pre-Christmas trip to the Missouri cabin. As a result, we unwrapped presents in Illinois. Blake received an early Christmas present in November, a bright red Jeep to replace his aging Metro. Brooke also unwrapped a new Dell computer early. As a result, there were fewer packages than some years. In the photo below, Ben is enjoying his new book on famous Guitarists. He also got the autobiography of Sting.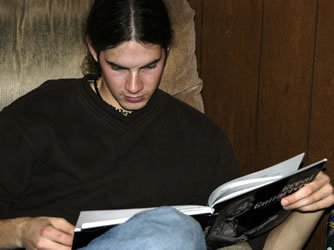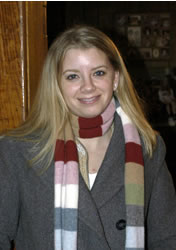 Family Photos
It seems like we never take enough photos, so we tried to do better on this trip. The one on the right shows Brooke as they were leaving her grandfather's house.
The one below is a great shot of Brooke, Ben, Larry, and Blake. We are very proud of the kids and their accomplishments, and we enjoyed our graduation / holiday trip to Illinois.