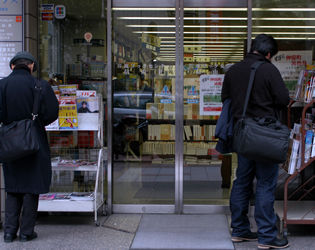 Shopping in Tokyo
Flat and Annette both love books and reading. There are lots of bookstores in downtown Tokyo. Many of them have very narrow aisles and lots of books. Of course most of the books are in Japanese, so that made our trip even more fun!
They had the same sections that we were used to such as magazines, travel, mysteries, business, fiction, computers, and children's books. However, everything was in Japanese. It was fun to look for the bestsellers that we knew from American bookstores.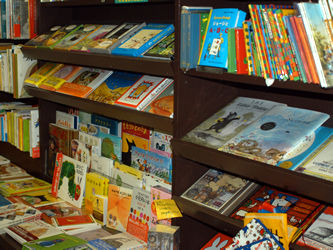 We decided to explore the bookshops and see if we could find a copy of Flat Stanley in Japanese.
We didn't find the book called Flat Stanley, but we found lots of other popular books such as Harry Potter and many others you'd recognize.
Some of the books looked like books in English except they were in Japanese. Others looked very different because in Japanese, they read from right to left. As a result the front cover is what we usually think of as the back cover.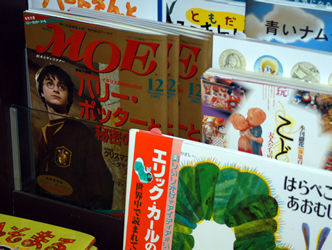 We bought children's books in China, so we decided to buy a few children's book in Japanese too. One of our favorites was The Hungry Caterpillar. We also bought a couple books by Japanese authors.
They had lots of great comic books and graphic novels!