Science and Math Tools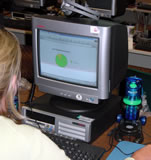 From thermometers to math rods, science and math tools can be found throughout the learning laboratory. The key is providing access at the teachable moment.

Many tools can be attached to computers or handheld devices. For example, digital cameras, scanners, microscopes, and probes can all help students examine objects, conduct experiments, and record results.
The following example demonstrates how science and math tools facilitate the learning experiences of the student information scientist.
The Science of Bubbles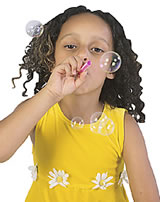 Jasmine has always been fascinated with bubbles. After her teacher introduced the interesting connections between air and water, Jasmine decided to investigate the science of bubbles. She found the tools she needs in the mini-lab set up through a partnership between the primary teachers and the media specialist.
Explore Jasmine's investigation for more detail.
---