Build Strong Nests:
A Dozen Key Ideas for School Library Leaders


Key 1: Rediscover the Classics
Build the best tools and resources into your curriculum maps.
See the "big view" of connecting grade to grade.
Example: Resource Roundups from PBS, Farmer's Market of Quality Websites, and government resources such as USDA.
Example: Rethink your use of Google. Explore examples of how Google can be used throughout the inquiry process with the Fire Disaster example.
Example: Bring history alive through the use of primary source materials:

Example: Google Docs for collaborative technology tool and resource additions to curriculum maps.

Key 2: Share Useful Resources
Build the best tools and resources into model projects that can be replicated.
Example: Readability is a simple tool that makes reading web pages by removing clutter and focusing attention on blocks of text.




Key 3: Create a Supportive Atmosphere
Praise small steps toward technology integration.
Example: Connect the ISTE NETS Creativity and Innovation standard (demonstrate, creative thinking, construct knowledge, develop innovative products with simple activities and useful assessments. Use Glogster to show student understanding of a topic such as Tessellations.
Example: Use starters found in PowerPoint Sidekicks: Book Blasts such as the Step into Reading sidekick (PPT).
Example: Ask teachers and students for feedback. Use Google Forms to create surveys.


Key 4: Nurture Technology-Saavy Teachers.
Match technology+training+ongoing, relevant applications+rewards for progress.
Example: Build wikis such as Build a Kingdom, Made in Louisiana, The Museum Mystery, and Our Food Chains.

Key 5: Encourage Technology that Supports Instruction
Example: Use electronic whiteboardsto support large group instruction and introduce individual activities. For instance use Build Your Wild Self to discuss animal adaptations.
Example: Connect to Content Areas. See the big picture. Combine information and technology standards to update content standards. Read The Day the World Exploded by Simon Winchester (adpated by Dwight Zimmerman). Connect social studies, science, and technology standards! Use historical photos, maps, and other resources from Wikipedia, USGS, USGS Krakatau, and other websites.
Example: Involve students in creating remixes. "Remix means to take cultural artifacts and combine and manipulate them into new kinds of creative blends." (Knobel and Lankshear, 2008)

Key 6: Connect Technology to School Initiatives
Whether your focus in math or the latest ASCD professional development book, connect technology for discussions, interactions, or project-building.
Example: Use Stop Bullying Now
Example: Use Hands Symphony and Hands Only CPR

Key 7: Explore Innovative Applications of Technology Tools
Encourage innovative approaches to teaching such as blended classes that rotate small groups and online class work
Example: . Students spend time with the teacher one on one and in the library. Go to the IDEA website for lots of online resources related to debate.
Example: Read Good Master! Sweet Ladies! Voices from a Medieval Village by Laura Amy Schlitz. Go to YouTube, TeacherTube, and SchoolTube for re-enactments. Create your own community historical re-enactment! Teach about professions through using video and Google presentations. Go to Philosophers. Check out the Introducing the Book for fun. Create a Build a Kingdom project. If you need to access YouTube, create a safe URL using SafeShare.tv.




Key 8: Create Fabrics, not Quilts
Rather than viewing technology as a separate part of the curriculum, weave technology throughout the curriculum.
Example: Learn more about Comics in the Classroom.
Example: A mash-up is a web application hybrid. It combines data or functionality from two or more sources to create something new. These have become increasingly popular with Web 2.0 applications such as blogs, maps, and photo networks.

With so many different sources of information, it's sometimes difficult to get the "big picture." Mash-ups provide a way to begin synthesizing information. For instance, Google Maps can provide a geographic view of content. At his blog Learn Digital History, John Leeconnects the Library of Congress Folklife Center audio interviews made after the bombing of Pearl Harbor with Google Maps. You see Buffalo New York on the map, then you can hear what the people said.
Think of the ways young people could create their own mashups. Show them the Sherlock Holmes maps. Use the Mark Twain Stormfield Project for ideas. They've identified Mark Twain's Connections on Google Maps. Could your class create a project identifying this connections to other places around the world?

Key 9: Create Synergy with Multiple Resources and Tools
Connect books and hands-on experiences with technology tools and resources.
Example: Learn more about connecting traditional and new technologies to address standards at Literature Ladders: Linking Books and Internet Resources. Explore technology tools and resources related to the book Mercy Watson to the Rescue by Kate DiCamillo.

Key 10: Focus on Digital Citizenship
Integrate 21st century skills across the curriculum.
Example: Use Internet Safety with Professor Garfield
Example: Use public domain images, cite sources and apply information and technology across the curriculum.

Go to Wikimedia Commons. Do a search for an animal. Notice all the public domain and open source materials available for young people to use.

Use visuals to engage young people in writing. The key to an effective wiki writing project is creating a positive, supportive environment for writing. Go to Annette Griessman's blog on Writing Good Fiction. It contains some wonderful visual story starters, and ideas for getting started with plot, setting, characters. Think about ways to incorporate student brainstorming and creative writing into your own wiki project.

Try using the images resources available at popular websites such as Colonial Williamsburg. Try Desktop Starters and Learning Stations such as Jobs: Now and Then (PPT).

Key 11: Build School-to-Home Connections
Explore beyond-school activities such as nature activities.
Example: Use eBird, Frogwatch USA, Great Backyard Bird Count, Great Turtle Race, Journey North, School Yard Habitats, Whalenet, Wildlife Watch, Iditarod. Use other online project sites such as Global Schoolhouse Registry, Blue Zones, CIESE Online Classroom Projects, CyberFair Projects

Key 12: Stress Interdisciplinary, Project-based Approaches
use technology to facilitate collaboration, communication, sharing... address the issues from the last time around
Example: Use The Week in Rap
New Technologies for New Standards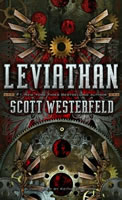 Facilitate learning by creating pathfinders, learning guides, and WebQuest. Explore the Leviathan pathfinder.
Bring Learning Tools, Spaces, and Learners together with meaningful assignments, assessments, and opportunities for sharing.
Learning Tools
texts

illustrations

photographs

sounds

videos

animations
Learning Spaces
email

forums

blogs, podcasts, RSS

virtual conferencing

collaborative web/wikis

social networks

management systems

desktop spaces

interactives
Learners
Verbal-Linguistic
Logical/Mathematical

Visual/Spatial
Bodily/Kinesthetic

Musical/Rhythmic
Intrapersonal

Interpersonal
Naturalist

Existentialist
Look for ways to balance technology, books, and hands-on experiences. Look for creative solutions and new opportunities such as PowerPoint Sidekicks. Explore DogKu (PPT).
Go to Straight from the Horse's Mouth. Learn more about learning tools, learning spaces, and learners at High Tech Learning.
Final Thoughts
Each child is unique.
Each teacher is unique.
Each grade level is unqiue.
Each content area is unique.
Celebrate differences and learn from each other!
Learn More
Not sure where to get started? Get to know the Google tools. Then, learn more about learning tools, learning spaces, and learners:
Learn more about the national plan and technology standards:
For many more ideas, go to my website at eduscapes.com
---