The Basics
Cartoons. A cartoon is a full-size drawing. Balloons may be used to depict speech and a caption is sometimes found across the bottom of the visual. These works of art are often humorous. Editoral cartoons are funny but often have a serious tone using irony or satire.
Comics. Comics, comic strips, and comic books contain a series of cartoon illustrations that tell a story. Presented in a sequence, comics may be a few panels or many pages. Read the original Spider-Man comic at Marvel.
Digital or Web Comics. Comics that are designed specifically to be shared electronically are called digital or webcomics. Many web comics eventually become popular print comics. Go to the BoltCity website and you'll find both webcomics and links to print comics and graphic novels.
Graphic Novels. Graphic novels are a more lengthy version of a comic book. They usually have a more complex storyline than a traditional comic. Although many are for mature audiences, an increasing number are being produced for young people.
Many books are also available as graphic novels. For instance, Artemis Fowl by Eoin Colfer is available as both a traditional novel and a graphic novel. Coraline is another example.
Graphic Memoir, Documentary, and Nonfiction. From hand drawings to photographs there are many ways visuals are used in graphic materials. Read The Photographer: Into War-Torn Afghanistan with Doctors Without Borders from First Second by Didier Lefevre & Frederic Lemercier & Emmanuuel Guibert (Doctors without Borders).
Manga. Manga is Japanese for comic or whimsical pictures. The format is often associated with a particular style of drawing, but can be applied to a wide range of Japanese comics. Manga are typically read from top to bottom and right to left. Manga produced by Viz media is particularly popular with young people. They produce materials for both boys and girls of various ages such as Beyblade, Medabots, MegaMan, and Pokemon. Other producers include Tokyopop, CPM Press, ADV Manga, and Dark Horse.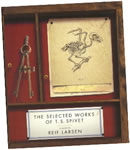 Illustrated Novels. Incorporates visuals into fiction books such as The Invention of Hugo Cabret by Brian Selznick and The Selected Works of T.S. Spivet by Reif Larson.
Graphic Textbooks. Check out examples from my Graphic Textbook coming out in 2011 called Graphic Inquiry.
Information Graphics. Presents news and information visually such as Financial Meltdown Example. Check out the work of Tonia Cowan.
Sequential Art. The category of illustration that includes cartoons, comics, graphic novels, and manga is called sequential art.
Babymouse does a nice job explaining graphic novels and comics to young people.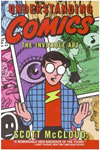 Read Understanding Comics and Making Comics by Scott McCloud to learn more about the language of sequential art.
Other books to read include:
Will Eisner. Comics and Sequential Art, Poorhouse Press, 1985.
Will Eisner. Graphic Storytelling, Poorhouse Press, 1995.
Scott McCloud. Understanding Comics - the Invisible Art, HarperCollins, 1994.
Scott McCloud. Reinventing Comics, HarperCollins, 2000.
Scott McCloud. Making Comics, HarperCollins, 2006.
---