Open Doors to Learning:
Reading, Writing, and Technology-Rich Learning Across the K12 Curriculum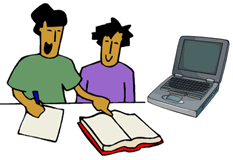 Reading opens the door to learning across the curriculum. In this workshop you'll learn to integrate standards-based, technology-enhanced reading and writing experiences into your curriculum; incorporate authentic, online primary source materials; and connect reading with web-based resources and activities including literature circles, collaborative projects, and blogs. Explore practical strategies to address essential skills, differentiate instruction to meet individual needs, and promote a love of reading.
Keep out quality tools from Scholastic (Book Report Sandwich, Writing with Writers) to Read, Write, Think.
Use the resources below to extend the hands-on version of this workshop:
Overview
Where does the door of your classroom lead? Do your children and young adults enter an exciting world of learning? Or, a mind numbingly boring world of rows, lines, worksheets, and waiting?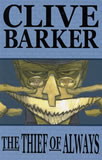 This session is intended to help each child discover the love of learning through engaging opportunities for reading, writing, and technology.
For example, Clive Barker's The Thief of Always is a page-turning graphic novel that explores what happens to a boy that reaches beyond his boring, everyday life. For some children, graphic novels will open doors to reading, writing, and thinking! No longer are reading experiences restricted to paper, there are many online opportunities for reading popular comics. Explore links to graphic novel resources. Go to No Flying No Tights for reviews. Read the original Spiderman comic at Marvel. Check out the Little Lit website with information about three great books with graphic short stories.
Learn more at about Comics, Graphic Novels, and Sequential Art in the Classroom.
Learn more about Flat Stanley projects.
Connect reading, writing, and technology. For example, start with a book like You Read to Me! I Read to You! by Mary Ann Hoberman. Write your own dialog in colors using Word. Then, record it as a pair!
Activity - What are your experiences with graphic novels? How are you connecting books with technology?
What Doesn't Work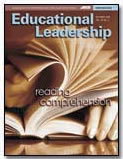 There's a great article in the October 2005 issue of Educational Leadership (Volume 63, Number 2, Pages 8-15) titled Learning From What Doesn't Work by Gay Ivey and Douglas Fisher. They state that "older students can read with enthusiasm and understanding, especially when teachers avoid ineffective practices that promote disengagement." Their article reports on common practices that create barriers to engaged learning. Ivey and Fisher asked, "What doesn't work?":
Ineffective Strategy 1: Don't let students read.
Ineffective Strategy 2: Make students read what they don't know about and don't care about.
Ineffective Strategy 3: Make students read difficult books.
Ineffective Strategy 4: Interrogate students about what they read.
Ineffective Strategy 5: Buy a computer program and let it do all the work.
Activity - Can you think of other ineffective strategies we need to eliminate to make room for "What works?"
Open the Door:

D

ynamic

O

ngoing

O

pportunities for

R

eflection

Reading, writing, and technology are essential threads that must be woven throughout the curriculum. Seek out opportunities to build interdisciplinary approaches that tie meaningful reading, writing, and technology activities across the curriculum.

This interdisciplinary approach can help overcome some of the reading comprehension and motivation difficulties faced by older learners by focusing on engaging learning experiences that emphasize interest, context, meaningfulness, and strategic knowledge (Guthrie & Wigfield, 1997; Ivey & Fisher, 2005; Kashen, 2005).
What are the essential questions?
What do you really want your students to be able to do or talk about?
What engaging learning experiences will address standards?

Students need Dynamic, Ongoing Opportunities for Reflection. Let's explore a dozen of these DOORs.
1 - Guide the Way
From nature guides to character studies, reading and creating field guides is a great way to synthesize information.
When people think of field guides, nature books often come to mind. For example, the Natural Audubon Society and Scholastic have teamed to create a wonderful set of field guides for young people on topics including Insects, Wildflowers, Trees, and more. Other field guides include Audubon Society Guides, Golden Guides, Peterson Guides, Stokes Nature Guides, and Falcon Guides. Check out Scholastic's Science Explorations.
Many fantasy novels and series such as Harry Potter and Dragonology now have companion guides. For example, the Spiderwick Chronicles features a wide range of creatures from fantastical worlds.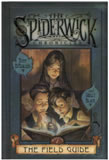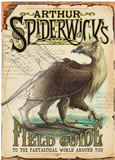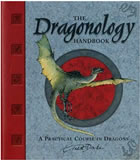 Explore the following examples of online field guides.
You may not be able to go to the Field Museum in Chicago, but you can go on a virtual adventure. Check out the Underground Adventure project from the Field Museum in Chicago. They have activities on creating Field Journals and Field Guides.
The Field Guides Project: Developing a global methodology and manual for biodiversity guides suitable for use in rural development by Anna Lawrence and William Hawthorne is a project intended to develop more user-friendly and useful field guides.
Young people from 8 to 17 participated in the Audubon Adventure on 100 Years of Conservation. Students identified a bird species in their area and conducted research. They then submitted their work online.
You could also integrate online field guides into your lesson:
Build It - Ask students to evaluate field guides. What are the characteristics of an effective field guide? Get out the digital camera, Alphamart and GPS. Create field guides!

Activity
Field guides help you explore a world. Whether you're thinking about a guide to the universe or your favorite book, brainstorm worlds that might use a field guide. What content area standards could be addressed? What reading skills would be applied and enhanced? What writing skills would be used (i.e., directions, descriptions, citations)? What technologies could be used in their development?
2 - Connect with People
There are many sources of short biographies online. Why not explore "regular people" online that may not be famous, but would be interesting to examine?
Ask students to read about the people at Field Guides Birding Tours and select the people they would like to lead their next field trip! What special skills do they have? Why do you think they would be a good leader?
Read about the Ologists. Go to Meet the Ologists from Ology. What kind of ologist are you? Write about your experiences and plans.
Build It - Use blogs as an easy way to build these connections.

Activity
Brainstorm ways that blogs could be used for making connections within your local community. Who is involved with our local economy? Let's interview people who participate in the success of our economy. What roles do they play?
3 - Tell the Story
Sometimes people can tell their own stories. At other times, you may need to speak for those that can't. Read the stories of others. What stories can you explore and share?
Think of storytelling projects as more than simply recording a story. These projects begin with thinking and developing effective interview questions. Use technology to record and edit stories. Then, go back to the standards. Ask students to identify the facts, fiction, perspectives, and arguments found in the stories. Then, use other resources such as books and websites to make comparisons and extend the experience. Finally, the project ends and/or the next cycle begins with reflection. Are there more questions to ask grandma and grandpa or am I ready to seek out other stories?
The Peace Corps: Voices from the Field project focuses on Reading and Writing About the World, Ourselves, and Others. The website contains readings, lesson plans, and other materials.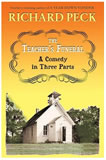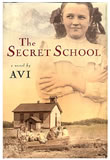 One Room Schoolhouse
The Teacher's Funeral by Richard Peck
The Secret School by Avi
Caddie Woodlawn by Carol Brink
One Room School by Raymond Bial

Caddie Woodlawn
Avi
The One Room Schoolhouse: A Vanishing Tradition - NPR Audio
Natureshift - Grandparents' Attic
PBS Evolving Classroom
Emints School of the Nineteenth Century
One-Room Schoolhouse Resource Center - lists nearly 100
One Room Schoolhouse Links
One-Room Schoolhouses in Southwest Virginia
One Room School House Project
One Room Schoolhouse Center
One Room Schoolhouse Links
Canadian Classrooms
Virtual Field Trip of Schoolhouse from Tallgrass Prairie National Preserve
One Room Schoolhouse
Story Corps
Build It - Write questions in the word processor. You may want to email them to participants ahead of time. Use video cameras and laptops for video production and editing.

Activity
Brainstorm all the possibilities for digital storytelling. Be sure to consider science areas such as recording science labs. How will you ensure the connection on standards within the cycle of the project?
4 - Shape Attitudes and Actions
Whether facing a bully or convincing others not to smoke, children and young adults can apply reading, writing, and technology to shape attitudes and actions.
Many people suffer because of prejudice, negative stereotyping, and cruelty. Perhaps they look or act different from others. What can you do to promote tolerance and empathy?
Use video technology as a tool for attitude change. Start with showing the HBO Documentary I Have Tourette's, But Tourette's Doesn't Have Me from Tourette Syndrome Association. Then, ask students to read books highlighting some aspects of an issue such as tolerance.
Go to All About Bullying from Scholastic. Explore Stop Bulling Now!
Create your own documentary on a topic of concern. Do people need to be more aware of ...? Have you ever considered what it would be like to be teased because of your asthma or bullied because of your freckles? Write a script for a three minute documentary on your topic. Consider posting it on your class blog such as one like the Counselor's Corner.
Build It - Use the word processor for scriptwriting and a still digital camera for recording the short, three minute video.

Activity
What social issues impact content across the curriculum? For example, topics related to fitness and health easily cross subject areas.
5 - Take a Stand
Ask students to explore various perspectives and take a stand. Consider focusing on nonfiction books at the high school level such as Silent Spring by Rachel Carson, Guns, Germs, and Steel or Collapse by Jared Diamond, Rising Tide or The Great Influenza by John Barry.
Many fiction books provide a good start with this type of project. For example, consider environmental issues:
Hoot by Carl Hiaasen
Flush by Carl Hiaasen
Jean Craighead George's eco mysteries: Who Really Killed Cock Robin?; Missing Gator of Gumbo Limbo; The Fire Bug Connection
The Lorax by Dr. Seuss
The Shaman's Apprentice: A Tale of the Amazon Rain Forest by Lynne Cherry
Pair fiction with nonfiction reading such as the resources below to connect with Flush:
Build It - Write an essay for the FLUSH essay contest sponsored by the Nature Conservancy. Submit a description of a wild place that inspires you. Go to Carl Hiaasen's site for more information.

Activity
Brainstorm online audiences for persuasive writing projects.

6 - Reach Around the World
Help children and young adults build global understandings. Read books with settings around the world.
Consider novels with settings in the Middle East.
The Breadwinner and Parvana's Journey by Deborah Ellis
Use the Internet to connect students with authentic resources to bring the character, plot, and setting alive.
Related areas including folklore or customs around the world.
Build It - Participate in online global projects that focus on global awareness and understanding such as e-pals and iEARN. Ask students to write their questions and participate in global discussions.

Activity
Brainstorm ways that global readings could be connected to specific content area standards in areas such as science and social studies.
7 - Report the News
How do news sources compare? You are in charge of the facts from one of the following articles. Compare your reporter's facts with other news reporters. Search for opinions.
This activity can be done with any news aggregators such as Google or Yahoo news.
Connect news with reading.
Reading Program Ideas
National Parks & the Environment - Wolf Stalker
National Geographic Kid News: Wolves
Extreme Backcountry
Yellowstone Wildlife
Yellowstone Webcams
Yellowstone - Fantastic Journeys
JASON Project: Yellowstone
Thinking about Environmental Problems
Wolves in Nature
Consider the diverse learner in the classroom. Provide opportunities to access audio, video, photos, and other sources of information about the news. Also, consider varied reading levels and interests.
Listen to the News - NPR; Audioblogs
Organized Leveled News Resources - Scholastic News
Build It! - Follow the directions for creating an effective news story with resources such as Writing Tips for News Stories from Scholastic.

Activity
Brainstorm ways to regularly incorporate news into the classroom. Think about tools such as audioblogs and blogs that could be used to share local news.
8 - Critique the Critics
Combine traditional activities with new approaches. It's easy for students to copy, why not ask them to critique instead?
Red Badge of Courage by Stephen Crane (Online)
Soldier's Heart by Gary Paulsen
Across Five Aprils by Irene Hunt
On Secret Service by John Jakes
The Civil War: A Film by Ken Burns (PBS DVD)
The Civil War
Build It! - How accurate are the books? What about the critiques?

Activity
What could you and your students critique? What are all the ways they could share their views?
9 - Dare to Disturb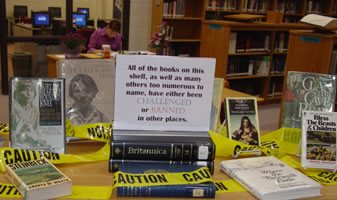 Whether it's creating ill-structured problems for students to solve or addressing sticky questions, students need experiences that challenge their thinking.
Combine civics, government, literature, and reading by focusing on issues of intellectual freedom.
Build It! Use technology tools to discuss issues, conduct surveys, share results, and build displays that reflect intellectual freedom. Use the poll and survey tools at the Center for History and New Media.

Activity
Discuss the issue of balance between age appropriateness and intellectual freedom.
10 - Collaborate for Creation
Consider ways to combine reading, writing, and technology to produce a collaborative product for others to enjoy.
Read the book Only One by Marc Harsham. Team across grade levels to create books.
Build It! Use whatever technology is available such as Kidpix.

Activity
Brainstorm cross-grade level activities.
11 - Balance Critical and Creative Thinking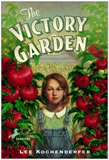 Select a book. Identify connections to the characters, plot, and/or setting of the book. Tie these to critical and creative thinking activities.

The Victory Garden by Lee Kochenderfer
Kids Growing Food
American Girl: Molly (World War II era)
Fenway Victory Gardens
A History of the Victory Garden
Rationing in War
Photos of Victory Gardens in Kansas
Within These Walls - The Scotts from Smithsonian
Victory Gardens
Victory Garden - easy
Lee Kochenderfer Author Website
Author Visit
Victory Garden Poem
Discussion Ideas (PDF)

Activity
Discuss the need to balance critical and creative thinking activities. Are most classrooms balanced? Why or why not?
12 - Different Doors for Diverse Learners
Each child is unique. Find a way to open the door for every child.
If they can't find the door: Provide scaffolding to support access
Use pathfinders, reading guidelines, WebQuests, and other tools to guide learning
Use templates and tools that facilitate writing such as concept maps
Digitize images from books and use as story starters.
The Mysteries of Harris Burdick by Chris VanAllsburg - Create new endings and pages for books. Also check out the "Solved" mysteries student projects.
If they don't see the door: Design relevant, authentic assignments
Engage learners by connecting to meaningful examples and resources
If they aren't interested in the door: Address gender differences
If the door is "pink," boys might not choose to participate. Explore resources that promote interest.

Connecting Boys with Books: What Libraries Can Do by Michael Sullivan
Boys and Girls Learn Differently!: A Guide for Teachers and Parents by Michael Gurian
The Minds of Boys: Saving our Sons from Falling Behind in School and Life by Michael Gurian
Misreading Masculinity: Boys, Literacy, and Popular Culture by Thomas Newkirk
Why Gender Matters: What Parents and Teachers Need to Know About the Emerging Science of Sex Differences by Leonard Sax
If they don't want to open the door: Face issues of motivation
Encourage all types of reading, writing, and thinking including romances, sports websites, simulations, and sketching
Encourage all formats of reading including MP3 players - playawaydigital.com
If they can't open the door: Address differences in reading levels, learning styles
Provide reading choices at varied levels, but don't require leveled materials

Activity
How do you address the diverse needs of learners?
Open the Door
Provide choice
Connect beyond school
Model life-long learning
References
Guthrie, J. T., & Wigfield, A. (Eds.). (1997). Reading engagement: Motivating readers through integrated instruction. Newark, DE: International Reading Association.
Guthrie, J.T. (2001, March). Contexts for engagement and motivation in reading. Reading Online, 4(8). Available:
Ivey, G. & Fisher, D. (October 2005). Learning from what doesn't work. Educational Leadership, 63(2), 8-15.
Krashen, Stephen (2004). The Power of Reading: Insights from Research (2nd edition). Libraries Unlimted.
Krashen, Stephen. 88 Generalizations about Free Voluntary Reading
Marzano, R. (2004). Building background knowledge for academic achievement: Research on what works in schools. Alexandria, VA: ASCD.
National Council of Teachers of English Commission on Reading. (2004). On Reading, Learning to Read, and Effective Reading Instruction [Online]. Available: http://www.ncte.org/about/over/positions/category/read/118620.htm
---