With both GPS devices and learning, it's important to start where you are. This workshop combines technology with place-based learning to promote REAL (Relevant, Engaging, Authentic Learning) experiences. Explore the many ways GPS devices can be integrated into classroom along with community-based activities. Try out endless project ideas and curriculum connections.
Place-based education connects schools with the local community by grounding learning in local phenomena and lived experiences. Rooted in Dewey's focus on authentic learning, placed based approaches include cultural and historical studies, nature exploration, and real-world problem solving. Students use technology including GPS to mark, trace, track, identify, coordinate, and conduct experiments. In addition to many classroom activities, the workshop will explore Geocaching, benchmarking, and other established GPS-based projects.
The morning will be spent exploring the possibilities for place-based learning and learning the basics of GPS use. In the afternoon, we'll be out in the community trying out reading, writing, art, music, social studies, math, science, and health activities you can use with young people of all ages. Come join the fun and bring learning alive for your students.
To explore the content of the workshop, go to GPS and Place-based Learning.
Activities
Go to The Geo-Literacy Project and CSI: Cemetery Scene Investigations and CSI Wiki for an example of a project that incorporates GPS and other technologies. Brainstorm ways you could adapt this project for your own situation.
Examine the comic. Brainstorm ways that specific places or objects could become the focus of GPS activities.
Consider ways to incorporate GPS across the curriculum. Read Measuring Penny by Loreen Leedy or Wild Tracks by Jim Arnosky. Brainstorm ways you could combine this book with a math, science, social studies, art, or writing activity using the GPS.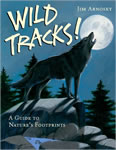 To read the workshop handout, go to Workshop Handout (PDF).

---