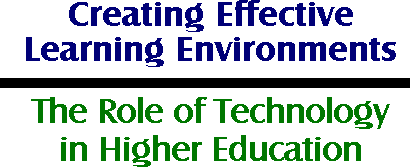 ---

This page provides a review of the presentation conducted at the Annual Fall Faculty Meeting at the University of Southern Indiana on August 25, 1997. The presentation is divided into four pages.
---
For more information about this presentation, contact:

Annette Lamb, Ph.D.
Professor, Teacher Education
University of Southern Indiana
Evansville, IN 47712
Return to Lamb's Presentation Page.
---
This page was developed August 20, 1997.