We particularly liked the 24 bas-relief panels along the walls. They depict the mobilization of the country's agriculture, industry, military, and human resources for the Atlantic and Pacific fronts.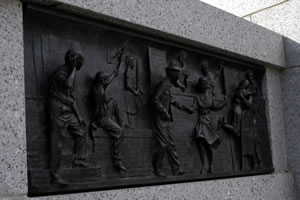 We didn't have much time, but it was fun seeing this new memorial for the first time.
The memorial was just completed in spring of 2004. Their nonprofit website contains lots of information and photos.