Kolob Road & Zion National Park
Fall 2005
When we arrived in Virgin, Utah at the Zion River Resort, we knew that we wouldn't have much time to play. Our October calendar was packed with work-related activities.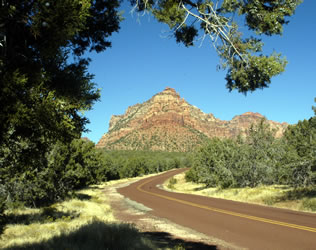 Annette spent much of the month on flights across the US. After missing a late night connecting in Salt Lake City, she had to stay the night and returned to St. George the next morning. It was time for a break, so we spent most of the afternoon driving up Kolob Road into the Zion National Park and on to the lake.