Smith Mesa
In winter it's easy to get stir crazy. After many hours staring at a computer screen, we decided to take a drive in the back country. Along the way we saw deer everywhere.
We also encountered a couple 4-wheelers enjoying the back country.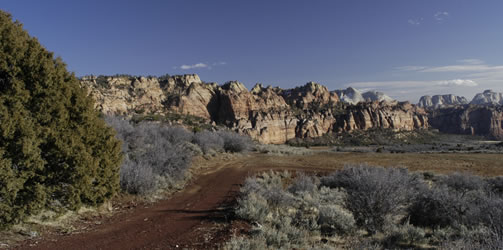 In the middle of nowhere, we stopped to photograph some interesting pieces of old farm equipment.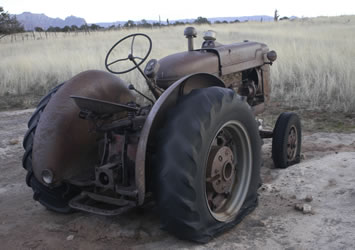 We also stopped to check out our geocache on Smith Mesa. The views were just as good as our last visit. We noticed that 4-wheelers had expanded the trail so that our Jeep could almost have made it to the top.