Parawan Gap
Our first stop was along the road at the Bureau of Land Management's Parowan Gap Petroglyphs. The gap can be seen from a distance and is oriented east and west. As soon as you get near the rocks, you can see that they are filled with petroglyphs.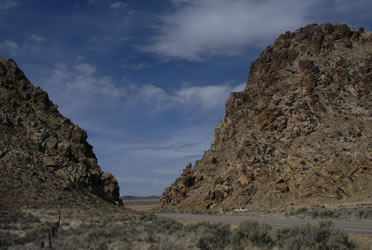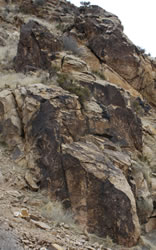 More than 1000 years ago, the ancestors of the Southern Paiute and Sevier Fremont people left these petroglyphs along this ancient road in southern Utah.
The images include shapes, people, animals, and objects. While some of the visuals are isolated, many clearly tell stories.