This project is not affiliated with nor endorsed by Google.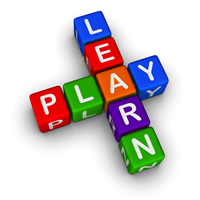 Are your students poor searchers?
Do your students have the attention span of a flea?
Are your students likely to use Wikipedia and go no deeper?
Are your students expecting to find "www.TheAnswerToMyQuestion.com"?
If you answered YES to any of these questions, it's time for Google Games!
Billions of Google searches are logged everyday. How can you harness the power of Internet inquiries for classroom teaching and learning?
Games involve goals, rules, feedback, and motivation. Learn to create simple games that promote deep thinking while addressing 21st century skills and standards in your subject area and grade level using a tool you use every day.
In this workshop we'll explore many aspects of Google and how might design engaging learning experiences for your students.
---