Closer Look
Isabella enjoys looking at the world through a magnifying glass or microscope. She's particularly interested in collecting and viewing bird feathers. She's excited about a project being done by younger children in her school called the The Great Backyard Bird Count. She spend lots of time in the nature area of the learning laboratory and was excited to see a huge bulletin board being set up by a group of children. Isabella expresses an interest to the school library media specialist. Ms. Anderson suggests that she might be a "project coordinator" helping Miss Hamilton and assisting the younger learners. She's thrilled with the idea of sharing her feather collection and helping with the bird count project. As part of the bird project she creates an exhibit of her best feathers to share.
Ms. Anderson suggests that she might join a group like 4-H where she could expand her interest in nature beyond the school. Working with her parents, Isabella becomes active in 4-H and creates a demonstration on the care and preservation of bird feathers. She also creates a photo tutorial on the proper way to care and preserve for feathers.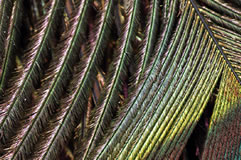 Isabella's teacher, Ms. Smith has noticed that Isabella's social skills have blossomed since being involved with the bird project.
Normally, Isabella isn't interested in social studies, but when Ms. Smith explained that they would be using the magnifying glass she perked up. Their mission was to investigate the forms and functions of money. She was even more excited when her teacher brought the visual presenter into the classroom. They looked at quarters close-up and could see the tiny images etched on the coins.
Fourth Grade Social Studies Standards:
List the functions of money and compare and contrast things that have been used as money in the past in Indiana, the United States, and the world.
Explore Ms. Anderson's and Miss Hamilton's involvement as an instructional specialist.
Explore how visual presenters are used by student information scientists.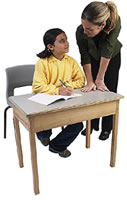 ---