Student Information Scientist
Whether it's figuring out the placement of bones in a human skeleton together or planning an fictional adventure to the Amazon rainforest, Ryan is a student information scientist. He uses a variety of resources to help in his explorations.
Ryan particularly enjoys reading nonfiction books, particularly series. The school library media specialist suggests the Scientists in the Field Series because these books each focus on a different topic but have a common thread of exploration and discovery.
An active boy, Ryan works best when standing. He's developed a love of the electronic whiteboard in the learning laboratory. He enjoyed using interactive websites such as Put Annie Back Together and Edheads activities.
Explore Ms. Anderson's involvement as an instructional specialist.
Explore how electronic whiteboard are used by student information scientists.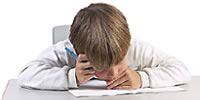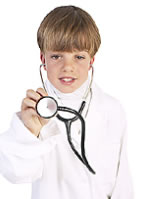 ---