Finding the Right Tools
Open Source & Cheap Connections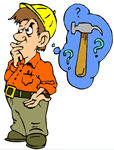 Open source software and cheap connections can provide tools that expand your website resources.
Explore the following resources on this page:
Management and Discussion Forums
From simple discussion tools to complex course management systems, many tools are available for sharing information and resources.
Moodle - open source classroom management that includes forums, wikis, and chats.
Go to escrapbooking Moodle. Enter as a guest.
Blogs
Blogs allow people to comment on postings.
Blog Resources
Escrapbooking: Blogs - an online course in learning to use blogs.
Wikis
Wiki (pronounced "weekee") use collaborative software to create dynamic web documents. Once established many wiki have no designated editor. Instead anyone can contribute. Wiki Wiki means "fast" in Hawaiian and refers to the quick way pages can be developed. Learn more at Wiki from Wikipedia and Front Page from WikiWikiWeb.
Wiki Farms
If you want to create a wiki, you can add yours to a "wiki farm" rather than installing your own software.
Example Wikis
Wiki Directories
Search Engines
When people visit your website, it's essential that they can find what they need quickly. Sometimes the entry page navigation provides the answer. At other times, users are seeking something specific and really need access to a quality search tool.
Share Your Site
Once your website is online you'll want to increase your traffic by submitting your website for inclusion in the search engines. This process takes some patience, but it will be worth it down the road. Although most of the search engine submission groups charge a fee, most have a small free section. You may have to look for the free link on their page, but it's there somewhere.
Register Yourself
Alternatives
Nifty Tools and Tips
PDFs
Consider using PDF files rather than web pages or graphics for documents such as newsletters or guidebooks.
Convert documents to PDF's. Choose SCREEN for smaller documents