Are you ready for the Class of 2020?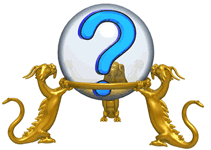 The Class of 2020 begins Kindergarten this year.
Without a crystal ball, it's impossible to predict what the future holds for this generation. However we can identify trends and anticipate likely changes and challenges. For instance the trend toward smaller, cheaper, and faster technology is likely to persist. We can also assume that technology will continue to become more individualized, intuitive, and interactive. It's more difficult to predict how educators and students will react to the increasingly complex web of information and collaborative opportunities available through global networks.
How can we prepare a generation of motivated questioners, thinkers, and communicators who will harness the power of information and apply it in meaningful ways?
Let's start by facing the changes and challenges through reflecting, rethinking, and reacting to our past experiences. Rather than entering a new cycle of discovery, consider ways to learn from the past and spiral to higher levels of school library programming. How can we merge our love of books with the power of graphics, audio, video, and animation? How do we balance the demands of standards with the need to develop life-long learners?
Learn more about book and technology connections at Literature Ladders.
High Tech Learning & Web 2.0
High tech learning refers to the constantly evolving hardware, software, and networking tools and resources available to those wishing to acquire knowledge, skills, attitudes, or values through formal instruction or free inquiry. Because of the virtual nature of these digital tools and resources, high tech learning can occur anywhere, anytime.
Although not everyone agrees on the exact definition, Web 2.0 refers to the second generation of web-based tools and resources (O'Reilly, 2005). This dynamic, retooled environment provides new opportunities for high tech learning. Some of the characteristics of this new online world include:
A shift from single computers to interoperability and multiple device connections
A shift from static web pages to dynamically-generated online resources
A shift from closed systems to open systems and software
A shift from one time publishing to ongoing content creation and participation by end users
A shift from single authors to collaborative writing and consensus building
A shift from data storage such as photo sharing to social networking and commenting
A shift from "stickiness" (people come to your website) to syndication (you send info to the people)
A shift from taxonomies (standard-based organization) to folksonomies (user-based organization)
Examples of Web 2.0 Applications
LibraryThing website is a wonderful example of the potential of Web 2.0. This social network provides users an opportunity to organize their personal book and media collections as well as connect with others who share similar interests. Although originally designed for adults, this type of network has tremendous potential for school library programs encouraging students to maintain lifetime reading logs, join online book clubs, engage in literature circle forums, locate good books, and maintain an ongoing reading portfolio that can be accessed anywhere, anytime.
Annette Lamb's LibraryThing Profile and Catalog
Read What Is Web 2.0: Design Patterns and Business Models for the Next Generation of Software by Tim O'Reilly for an overview of the key ideas related to Web 2.0.
Read Overview to High Tech Learning: Libraries, Librarians & Web 2.0.
Learner 2.0
How are learners impacted by Web 2.0? Combining an emphasis on differentiated instruction, promoting multiple intelligences, and ensuring deep understandings, next generation learners combine technologies to meet their individual needs. For example, a "history in verse" lesson might have traditionally included reading a book of poetry and writing a paper. Today's student might read Blues Journey by Walter Dean Myers which contains an audio CD of recorded verse and music. The learner might use the PBS website to read, listen, and watch information about the history of Blue. Rather than a print product, open source software such as Audacity could be used to record their verse and share it on their blog as a podcast.
Visit Ancient Greece for an example of a project that includes a variety of student produced work and use of the discussion tool.
School Library Media Specialist 2.0
Joyce Valenza from Springfield Township High School is a wonderful example of a School Library Media Specialist who is part of the 2.0 movement. The evolution of her Virtual Library resources reflects her philosophy. Recently, she's moved toward learning spaces that incorporate learner participation and active involvement such as blogs and wikis.
Web + Learner + LMS 2.0
Combine the old with the new. Create digital booktalks, book trailers, podcast book reviews, and other high tech ways of sharing books. Check out some examples (from Teachlibrarianwiki):
Web 2.0 + Information Literacy
From inaccurate information in wikis to child predators in MySpace, much of the press about Web 2.0 has focused on misinformation and fear rather than the potential positive applications for collaboration and learning. Face the fear and frustrations by revising your information literacy curriculum to address these new, popular tools. Popular examples of Web 2.0 applications include MySpace, YouTube, SecondLife, SecondLife Teens, and GoogleEarth. Netsmartz online tools are addressing safety issues regarding these tools.
David Warlick suggests introducing students to the E's of Information Literacy:
Exposing the Truth
Employ information
Expressing ideas compellingly
Loving and protecting the truth (Ethics in information)