Flat Stanley in Santa Fe
After a great trip to Japan, Flat Stanley arrived in Santa Fe, New Mexico on Thursday December 7, 2006. The photo on the right was taken in October when the leaves were still bright yellow and orange.
Use the following links to read about Flat Stanley's adventures in New Mexico.
Here are some postcards Flat Stanley sent to Tyler H. and Mrs. Twele's Class in Northglenn, Colorado.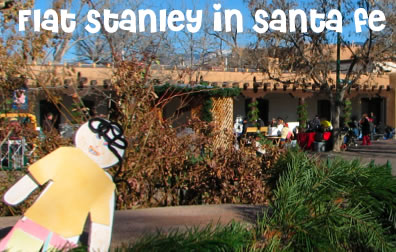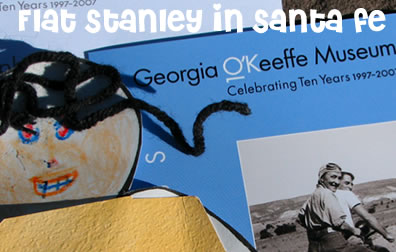 ---