Flat Stanley in Arizona
Grace Fluharty is a first grader in Mrs. Howe's class at Hickory Elementary School in Avon, Indiana. Grace sent Flat Stanley for a visit in Benson, Arizona in February 2007. Grace sent a very nice letter introducing Flat Stanley. Click on the picture of Flat Stanley, Grace's letter, or Annette and Larry's letter to see it in full size.
Use the following links to read about Flat Stanley's adventures in Arizona.
Here are some postcards from Arizona.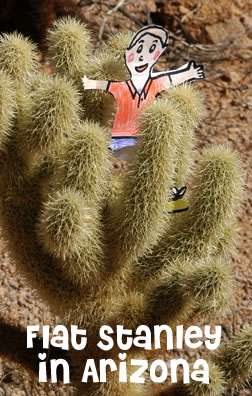 ---