Flat Stanley Goes Shopping
During December, the city is filled with Christmas decorations and lights. Santa Fe is known for its great shopping. The Plaza is the center of downtown. It's surrounded by shops and restaurants.
Flat Stanley took the photo of Larry and Annette (on the right). He was very careful not to drop the camera. Flat got some added assistance from a helpful tourist couple from Mississippi.
The air was filled with Christmas music played by street musicians. In the photo below, Flat Stanley is standing at the center of the Plaza trying to decide where to shop next.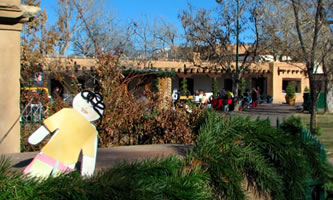 Beneath the portal in front of the Palace of the Governors, American Indians of the region display their beautiful artwork. Jewelry and pottery are carefully displayed on blankets for shoppers to view and purchase. In the photo below, Annette is holding Flat Stanley as they shop for Christmas presents.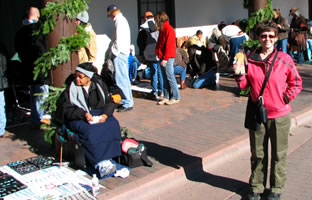 Flat Stanley helped Annette and Larry pick out some Christmas gifts. In the photo below, Flat is holding a package of earrings made by a local Navajo or Din'e woman. The spiral on the earrings are symbolic of the journey of life. The fish means abundance and the dragonfly is a messenger.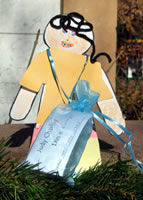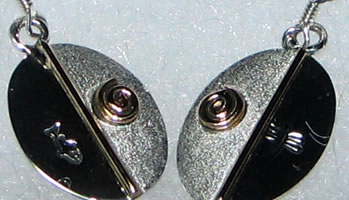 After shopping, Annette, Larry, and Flat Stanley stopped at an authentic Mexican restaurant for lunch. Then, they went home to wrap Christmas presents. He wrapped the silver guitar pick in the picture below. The pick was created by a 15-year old girl to depict Native Americans planting corn.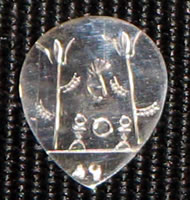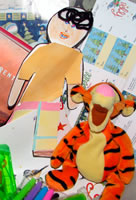 Continue to Flat Stanley Goes Hiking.
---