The Rockhounds
Nathan is interested in geology, so he was excited to hear about a Rockhounding project.
With funding from a science grant, the school library media specialist, fifth grade teachers, and the rockhounding club are working on a project to map the area geology resources. Using GPS and GIS, the students are identifying the best locations for finding specific rocks and materials. Along with a collection of new books, GPS devices and laptops with GIS software can be checked out from the school library.
The local rockhounding club has donated rock and mineral specimens to the school. As part of an earth science project, the fifth grade class is classifying and cataloging these rocks. The media specialist and classroom teachers are focusing on information and science standards related to evaluation and classification.
Nathan is interested in geocaching. Geocaching is an exciting hobby developed with the advent of GPS (Global Positioning Satellite) handheld devices. Combining hiking and treasure hunting, geocaching involves hiking to a set of coordinates (longitude and latitude) to find a "cache." He suggests to Mr. Campbell that the GPS locations might be used as part of a virtual geocache project. They wonder whether others have done this type of project, so they post a inquiry at the Geocaching Discussion Forum in the Education section. Nathan is excited to find that a number of geocachers post suggestions for their project.
Explore Mr. Samuel's involvement as an instructional specialist.
Explore Mr. Campbell's involvement as an instructional specialist.
Explore realia, discussion forums, and handheld devices used by student information scientists.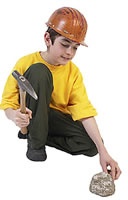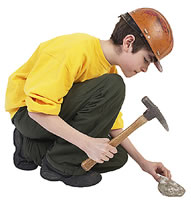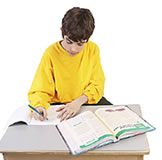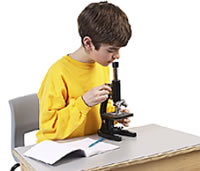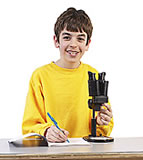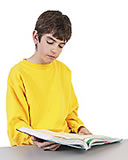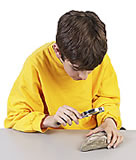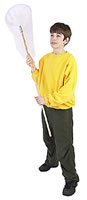 ---