Professionals: Michael Eisenberg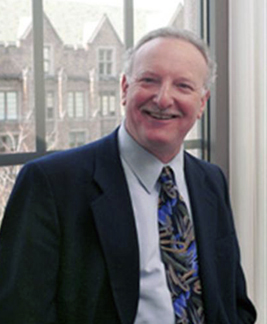 Michael Eisenberg is Dean Emeritus, University of Washington, Information School. Visit his Personal Website: http://www.ischool.washington.edu/mb

Click on Michael's photo at right to see him competing in "Surfing the Stacks."

For many years, Dr. Eisenberg worked as Professor of Information Studies at Syracuse University and as founding Director of the Information Institute of Syracuse (Included the ERIC Clearinghouse on Information & Technology, AskERIC, and GEM - - Gateway to Education Materials).

Mike and his co-author Bob Berkowitz created the Big6 approach to information literacy http://www.big6.com/, and he has worked with thousands of students-pre-K through higher education-as well as people in business, government, and communities to improve their information and technology skills. Mike has written numerous books and articles on aspects of information science, librarianship, library media work, and information technology.
Online Articles / Documents:
Eisenberg, Mike (May 1, 2008). What's Out There and What It Means for Libraries. Library Journal.

Professor Michael Eisenberg Talks Critical Thinking Today (Mar. 2010). Bing Community Blog.

Berkowitz, Robert E. and Eisenberg, Michael B. Curriculum Roles and Responsibilities of Library Media Specialists. (Copy of ERIC Digest article)

Serim, Ferdi (Sept. 2002). No Child Left Behind – The Implications for Educators (Interview of Mike Eisenberg). Multimedia Schools.
---