Dive Into WebQuests: Reading, Writing, and Web 2.0
Engage learners in motivating, standards-based activities that promote deep thinking and creative communications. When you combine quality Internet resources and effective technology tools with the power of Web 2.0 applications, learning comes alive for students. WebQuests are an inquiry-based approach to addressing standards that place emphasis on motivating assignments, authentic assessments, and developing independent readers and writers. In this workshop, you'll learn to locate, evaluate, adapt, use, create, and co-produce your own WebQuests.
Explore the conference presentation or the hands-on workshop.
Many of the WebQuests that have been developed recently lack the foundational elements that make the WebQuest an inquiry-based environment. It's time to revisit the origins of the WebQuest and enhance our projects with the best of Web 2.0 technology.
Conference Presentation
Web 2.0
Read about Web 2.0 at the ABCs of Web 2.0.
The Meet The Candidates WebQuest includes a number of Web 2.0 applications. Can you find them?
Explore and Evaluate WebQuests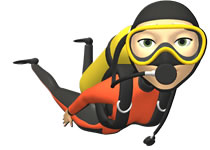 Explore WebQuest.org to see the "home" of WebQuests. Go to the Find WebQuests page and search the database or use the Curriculum x Grade Level Matrix.
Do a Google search for your topic and add the word WebQuest.
WebQuest Examples
Elementary School
Middle School
High School
Learn more at Internet Expeditions: WebQuest Definition and Foundations and WebQuest Evaluation and Use.
WebQuests and Web 2.0 Tools

WebQuests & Collaborative Tools
Explore online tools for organizing creating and collaborating. Try My Webspiration.
Collaborative Sharing
Survey and Poll Builders
Collaborative Concept Mapping
Collaborative Timelines

WebQuest and Creation Tools
WebQuests & Blogs
Blogs
Projects
Blog-based WebQuest

Go to My Place: What might be my place int he 21st Century? and explore their WebQuest project focusing on "What can we REALLY DO to make the world a better place?" Notice that this WebQuest is presented in a blog format. They use the blog, add graphics, use video, build a wiki, and create a podcast.

Tools
Learn more at the ABCs of Web 2.0: Blogs.
WebQuests & Podcasts - Audio and Video
Examples
Projects. Explore the following examples. Which do you think is the most effective WebQuest? Which do you think makes the best use of audio technology? Think about how podcasting could be integrated.
Tools and Sharing Sites
WebQuests & Wikis
Examples
Projects
Wiki-based WebQuests
Tools
Learn more at Wiki World.
WebQuests & Social Networks
WebQuests & Virtual Worlds
Examples
Projects

SDSU WebQuest Project
Japanese Theatre

Tools
Web 2.0 and the WebQuest Process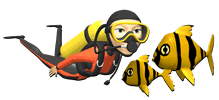 Engaging Introduction
Look for shared experiences that will bring young people together.
Meaningful Task
Identify an interesting and doable mission.
Deep questions to address
Problems to be solved
Positions to be debated
Alternatives to be explored
Products to be created
Powerful Pathfinder
Provide young people will a pathfinder that will guide them through resources and help them become independent explorers.
Pathfinders

Elementary Examples
Middle School Examples
High School Examples
Systematic Processes
Processes

Sequence of activities
Timeline of events
Description of roles

BikeQuest - collaborative mind mapping
Hatchet - blogging the adventure
In Another Man's Shows - timeline of events
Kite Runner - use Google Earth and listen to podcast
Organizing, Notetaking and Highlighting
Citation Tools
ReadWriteThink Tools

Elementary Example - You may have students who have difficulty planning for a writing project. Use a resource like Acrostic Poems, Cover Creator, Trading Cards, and Flip Book. Also try Animal Inquiry, Letter Generator, Postcard Creator, Shape Poem, Timeline, I Have a Dream Word Mover.
Middle/Secondary Example - You may have students who have difficulty planning for a writing project. Use a resource like Bio-Cube or Mystery Cube to help students practice this activity. Also try Word Mover for Holes, Drama Map, Essay Map, Literary Elements Map, Persuasion Map, Plot Diagram.

Learn more at Scaffolds.
Product
Build Scrapbooks - Use books by Candace Fleming for inspiration
Create Cool Cross Sections - Use DK Books as inspiration
Jeopardy Game - tool to great a game for others
Example WebQuests
Evaluation
Develop rubrics and checklists
Sharing and Conclusion
Adapt WebQuests & Web 2.0
Why reinvent the wheel? Adapt WebQuests:
Address linkrot
Adapt the best elements
Adjust the grade level
Modify the topic
Add Web 2.0 features
Explore Ms. Hogue's Online English Resources including CyberEnglish, AP English, American Literature, Media Literacy and Diversity, Poetry, Journalism. Notice all of the Web 2.0 tools that she uses.
Add Web 2.0 technology to existing WebQuests such as Radio Days.
Great Topics + Web 2.0 = Engaging WebQuests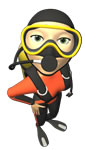 When designing WebQuests, focus on timely topics and issues that will bring standards and learning alive for children and young adults.
Timely Topics: Climate Change by Lynne Cherry

Use Google Earth to explore areas of the world experiencing climate change
Vancouver Rising Sea Level Animation in Google Earth
Read the Climate Change blog
Focus on one example of climate change to share on a class wiki focusing on climate change
Use the Inspiration Feature Story template for planning.
Post to a class blog and comment on peer projects
More Ideas at Nonfiction: Information Age

Multiple Perspectives: Who Was First? by Russell Freeman

Read a chapter focusing on a particular viewpoint
Learn more about that viewpoint
Create a Voicethread to share your perspective. Ask students to comment.

Controversy: Evolution Revolution

Explore background information
Explore the controversy.
Use idebate for lots of examples of controversial topic.
Explain a controversial topic.

Comparisons: George vs George

Model the comparison of opponents
Pairs of students choose opponents
Post bios on a wiki
Use wiki discussion tab for interviews/debates

Fact, Fiction, Claims, Bias, and Stereotypes: Lives of... Series by Kathleen Krull

Read a chapter from one of the Lives of... books
What's fact, fiction, claims, bias, and stereotypes?
Create an interactive poster using Glogster separating the fact from the myth in one of these people.
Check out the teacher wikispaces page on the topic of Glogster for ideas.
Share the poster on the wiki and using the discussion tab.

Complex Issues: When the Wolves Returned by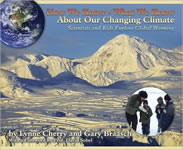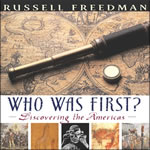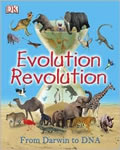 Be A Model for Inquiry
Share the books that you're reading. Connect them to resources that might be of interest to young people.
American Revolution
Benedict Arnold's Army: The 1775 American Invasion of Canada During the Revolutionary War by Arthur S. Lefkowitz
Through a Howling Wilderness (Google Limited Preview) by Thomas A. Desjardin
The Real Benedict Arnold (Google Limited Preview) by Jim Murphy
Washington at Valley Forge by Russell Freedman
Hands-on Workshop
Activity 1: Complete the "Making the Most of Technology" worksheet. What are other English and Language Arts teachers doing with technology? Explore the following pages. Pick three things you think are cool ideas.
Activity 2: Complete the "Explore Thematic Resources" worksheet. Explore examples of materials gathered for an Utopian Society unit. Use the following websites to locate quality, online resources.
Go to ReadWriteThink Interactives. Use an interactive. Use ALT-PRINT SCREEN to take a screen shot. Paste it into a Moodle posting, word processing, or presenation document. Add bubbles.
Activity 3: Complete the "Ladders of Your Own" worksheet. Wikipedia can often lead you to quality external links. Check out the List of writers.
Explore and Evaluate WebQuests
Activity 4: Explore WebQuest.org to see the "home" of WebQuests. Go to the Find WebQuests page and search the database or use the Curriculum x Grade Level Matrix.
Activity 5: Complete the WebQuest about WebQuests.
Activity 6: Complete the "Explore WebQuests" worksheet. Evaluate literature-based and communication skills WebQuests.
Learn more at Internet Expeditions: WebQuest Definition and Foundations and WebQuest Evaluation and Use.
Adapt WebQuests
Activity 7: Complete the "Adapt WebQuests" worksheet. Use the "Adapt Activities" handout for ideas to transform the assignments to a higher level. Choose one of the following topics. Explore multiple WebQuests on the same topic. Which elements do you think are most effective?
Topic: The Giver - The Perfect Society, The Giver, WebQuest for The Giver, A WebQuest on Lois Lowry and The Giver, Give Jonas a New Home.
Topic: Holocaust: Middle School - Remembering the Holocaust, The Holocaust, The Holocaust: Bullies, Victims and Allies a Web Based Learning Experience High School - Holocaust, Holocaust WebQuest, Remember the Holocaust, Remember the Holocaust.
Topic: Renaissance - Renaissance 1, Renaissance 2, Renaissance 3, Renaissance 4, Renaissance 5, Renaissance 6
Learn more at Internet Expeditions: WebQuest Adaptation.
Create WebQuests
Activity 8: Examine the "WebQuest Template" and "Literature-based WebQuest" worksheet at the back of your handout packet. Complete the "WebQuest Starters" worksheet. Create an engaging introduction for your WebQuest.
Use the BOOK option in Moodle to create a Moodle-based WebQuest. Add the following topics: Introduction, Task, Process, Evaluation, and Conclusion.
Create a Wiki for your WebQuest and ask students to create wiki pages as part of their final project. Check out a couple works-in-progress: English Biz and Banned Books.
Activity 9: Complete the "WebQuest Topic" worksheet. Look at your topic with "new eyes."
Activity 10: Complete the "WebQuest Tasks" worksheet. Identify an interesting, doable task.
Activity 11: Complete the "WebQuest Resources" worksheet.
Go to Process and Products to location resources such as information skills, concept maps, interactives, e-scrapbooking projects, blogs, wikis, audio, and video.
Go to Electronic Books and Online Reading: Middle Grades and Young Adults .
Activity 12: Complete the "WebQuest Processes" worksheet.
Activity 13: Complete the "Co-produce WebQuests " worksheet. Brainstorm opportunities for collaboration.
Activity 14: Examine the "Facets of Understanding" handouts. Examine your product. How can you increase understandings?
Learn more at Internet Expeditions: WebQuest Creation and WebQuest Co-Production
WebQuest Materials
If you want to go through the workshop materials systematically, use the following links:
---