FALL 2010 (volume 10, number 4)
Content, Context, and Computer: Rediscovering the Beauty of Learning
Beyond Web 2.0, gadgets, and widgets lies the simple connection among content, context, computing, and learning. This session explores way to connect the new National Educational Technology Plan for transforming American education with practical classroom activities that promote student achievement and a passion for learning.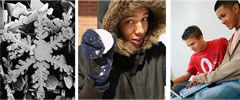 Social Technology & Digital Citizenship
Many laws and federal regulations apply to youth and online social technology. Learn the rights and responsibilities of teens, the relevant laws, and what teachers and librarians need to know in order to implement them within your school. Explore approaches to teaching students about their role as responsible digital citizens.
Making Math/Science Meaningful: Creating Inquiry-based, Authentic Math and Science Experiences Using Real-World, Online Resources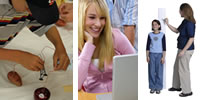 Help your students apply real-world facts and statistics to genuine questions, problems, and situations to build standards-based math and science skills. Experience practical approaches to building meaningful classroom activities and assessments using science content, math skills, easy-to-use technology tools and quality websites. Make math and science relevant, enjoyable, and just plain fun!
SUMMER 2010 (volume 10, number 3)
Strong Nests, Successful Students: Skills & Strategies for 21st Century Learning

Birds are constantly rebuilding and strengthening their nests. Strong nests provide a nurturing environment for chicks to grow. The introduction of the revised standards allows us a chance to rebuild our teaching and learning nest. Are you building a strong foundation for your students?
Explore practical ideas and strategies for addressing the skills needed by 21st century learners. This workshop for school librarians combines resources for various presentations for a full-day of fun:
1. Standards and Nesting Materials
2. Sensible Nests: Connect, Communicate, Collaborate, Create
3. Creative Nesting
4. Inquiry and the 21st Century Nest
5. Building Strong Nests: A Dozen Ideas for School Library Leaders
Educational Leadership & Technology Integration: A Practical, 21st Century Approach
Explore realistic applications of technology in teaching, learning, and leadership while focusing on ways to connect, communicate, collaborate, and create. Learn to support the integration of technology throughout the curriculum, motivate teachers, and bring back the joy to learning. Learn More...
Making Sense of Technology: Teaching, Learning, and School Administration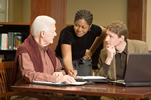 It's easy to get caught up in the excitement and fun of technology. However as a school administrator, it's essential to step back and consider practical and realistic applications that make sense for teaching, learning, and leadership. This is particularly true for the current generation of online tools known as Web 2.0. Let's explore four areas where technology can have a positive impact on education. These tools and resources allow you to connect, communicate, collaborate, and create. Learn more...
Graphic Inquiry: Infusing Visual Techniques and Technologies
Explore learning environments that infuse graphic techniques and technologies throughout the inquiry process to address standards and promote deep thinking. Learn More...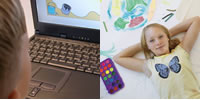 Creativity and Standards: Amazing Authentic Approaches
Creativity and Innovation kick-off the new NETS for students. Explore engaging technology tools that involve students in creative thinking, constructing knowledge, and developing innovative products. Learn More...

The CyberCircus: One-to-One Classroom Computing
Turn traditional technology tools into powerful resources for learning. Transform the ritual of homework into a valuable learning experience by re-imagining tools like Word and PowerPoint and re-thinking your use of the Web. Explore realistic approaches to organizing classroom activities and assessments for a new generation of learners. Become the ringmaster of the cyber circus.
spring 2010 (volume 10, number 2)
Updated Articles
Digital Comics, Graphic Novels, Sequential Art, and Technology-Enhanced Learning
New Article
Classrooms in the Cloud: Netbooks, Google Apps, and Transmedia Learning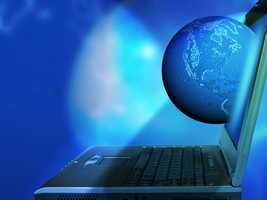 With increased access to laptops and netbooks, educators are building classrooms in the cloud. With anywhere - anytime access to learning materials, students and their teachers are able to communicate, cooperate, and collaborate without the barriers of classroom walls, paper textbooks, and traditional assignments.
Tools such as Google Apps allow educators to design assignments and assessments that incorporate online books and resources, images, audio, video, and gadgets. Traditional paper and pencil activities are enhanced when students can easily collaborate, manipulate images, and build multimedia projects. Students working in these transmedia environments move seamlessly from books to social networks to online tools for reading, writing, and calculating. This workshop was designed to demonstrate the potential of this new way of thinking about teaching, learning, and technology. Learn More...