This project is not affiliated with nor endorsed by Google.
Google Everything Search
Key Gaming Idea: Focus on the specific skills you want students to be able to demonstrate when they've completed the activity.
What do we want our students to be able to do or talk about when they have completed the learning experience?
Think about your students. Where are their strengths and weaknesses? How can you build a game that applies their strengths to improve their weaknesses?
Watkins and Elder (2006) found that students were looking for information on 19th century Paris and the French Restoration, but they end up at Restoration Warehouse a hardware store in California. Another student looks for Bourbon Dynasty, a ruling family in Europe and finds websites on Kentucky Bourbon and mixed drinks.
According to Alan Jacobs (2012), students need to learn how to conduct better searches both in Google as well as in research databases.
Search Tools
Quotes are often repeated, but they're usually not checked for accuracy. It's important to use multiple sources to triple-check findings. Play the Dr. Seuss Quote Game.
Explore the Google Everything Search which is the basic search when you open Google.
Search by Voice. Click the sound icon at the end of the search entry area to use the sound-activated feature. Try the quote "A person's a person no matter how small."
Search Filters
Conduct a Google Search. The left side of the screen shows filters that can be used during a search. Click MORE SEARCH TOOLS to see these options.
Related Searches. This option shows searchs you might wish to conduct that are related to your original topic.
VIsited Pages. This option shows pages you've visited that contain this information.
Not Yet Visited.This option shows pages you haven't visited that contain this information.
Dictionary. This option shows a definition along with sources for other definitions.
Reading Level. Search for a particular reading level. It will provide a basic, intermediate, and advanced option. This is particularly useful for complex topics.
Personal. Shows information that is connected to your Google+ circles.
Nearby. Shows results of places that are nearby.
Translated Pages. If you think you might find good information in another language, choose the SHOW SEARCH TOOLS option on the left panel and choose TRANSLATED FOREIGN PAGES.
Verbatim. Shows what's closest to your search using the exact keywords you typed. Google makes improvements to your search such as spelling corrections, personalize searches, synonyms, similar terms, and stem words (both run and running). However sometimes you want a misspelling or odd search. Use Verbatim.

Conduct a search for photosynthesis, mitosis, or Civil War.
Click MORE SEARCH TOOLS to see the filters. Notice how the filters refine a search.
Which are most useful for a particular topic?

Search Tips and Tricks
Design activities and games around a particular type of search. This approach lets students focus on one technique at a time and gain experience with that tool.
Book. If you're looking for book information and not a bunch of other stuff, use the word book
Case. It doesn't matter if you use upper or lowercase. Google isn't case sensitive.
Define. To define a word, just use the define: operator and the word.
Demographic Terms. When you use demographic terms, Google will provide instant data from US Census Bureau or Bureau of Labor Statistics. use words such as population or unemployment.

population Seattle
unemployment rate Seattle

Exact Phrase. If you only want an exact phrase, use quotation marks around words. Remember that this will exclude results with initials in names or other information. So "Robert Lee" won't find "Robert E. Lee"

"Sunshine on my shoulders makes me happy"
"affirmative action"
"human rights"

Fill in Blanks. Use an * asterisk in a phrase you want completed. Use it when you only remember part of a quote, lyrics, or piece of information.

* bravery * stand up to * friends
We're planning a local 4th of July celebration and want to sing patriotic songs. Unfortunately, we only know part of the words. Can you help?

File Type. Search for special types of files such as PPTs and PDFs. Use filetype: and the file extension such as ppt

tectonic plates filetype:ppt

Ignore Words. If you want to ignore words or characters, use a minus sign in front of the word.

board games -chess -checkers
vikings -Minnesota
depression -great

Link. This operator is used when you want to check for websites that link to a particular site. This is useful in checking for fake websites or seeing who is linking to you.

link:eduscapes.com
link:zapatopi.net/treeoctopus/

Location. Search by a location such as Australia
OR. Google used all words in a search unless you use the OR operator. For instance, if you want cats OR dogs but not both, use OR.

cats OR dogs
onions OR garlic

Places. Enter a common place word such as park, church, restaurant, school, or movies along with a zip code for information and a map.
Punctuation. Google ignores punctuation, so you don't need to include @%#= or other characters other than those used with operators such as : and -. You can also use a $ for prices. The punctuation will be used if it's associated with a common topic such as C++ programming language.
Range. If you're seeking information in a particular range, use two periods between the numbers.

skateboard $50..$100
cars 1910..1920
Social Security 2010..2050
world population "by 2020..2100"

Related Website. Use the related: operator to locate materials with similar content.
Site Search. Use the site: operator to find information within a particular website.

Alaska site:nationalgeographic.com
Use the Site Search when a website has a poor search engine such as JSTOR database.

site:jstor.org invasive species

Use the Site Search option to encourage students to explore quality websites. Stress the importance of using well-known authoritative websites such as the following health websites for teens

site:goaskalice.columbia.edu
site:www.youngwomenshealth.org
site:kidshealth.org/teen
site:teenwire.com

If you're looking for information from a specific organization type consider an education or organization search

site:edu student projects
site:gov cancer research

Spelling. Google will show spelling options. Be sure you check for misspellings such as goverment vs government.
Synonyms. Use a ~ tilde in front of a word to include synonyms for that word.

~healthy food
chocolate ~dessert recipe

Time. Find the time in a particular location. You can also search for sunrise and sunset.

time Seattle
sunrise Seattle

Use Words. If you want to be sure a word is used in a search, you can use quotes around the word. For instance if a book or movie title contains a, an, or the.
Weather. Enter the operator weather: with a city for the weather.

Explore some of the operators and search options.
Brainstorm ways they could be used in your curriculum.


Specialty Searches
Besides basic searches you can also do specialty searches like locating recipes and tracking packages.
Calculate. Write an equation and it will provide the answer.
Convert. If you want to make a conversion simply enter the information. You can enter measurements or currency.
Earthquake Activity. Enter the word earthquake for current activity.
Flights. Search for flights from one place to another. You can also enter a specific flight number.

flight from seattle to denver
frontier 667

Graph. Enter a function to see an interactive graph.
Health Conditions. Enter a common disease or sympton and health information will appear.
Hotel Finder. Enter information and get information about hotels.
Map. For a map showing a particular location enter the place name or zip code and map.
Medication Information. Enter a type of medication and it will provide information from the National Institutes of Health.
Real-time Stock Quotes. Type the ticker symbol for any company to see real-time stock information.
Recipes. Choose the SHOW SEARCH TOOLS option on the left panel and choose RECIPES.
Team Information. Enter the name of a sports team for scores and schedules.
Track Numbers. If you have the UPS, FedEX or USPS tracking number just enter it into a search. You can also enter a Vehicle VIN number, UPC code, telephonse number, patent number, FAA airplane numbers and FCC equipment IDs. You can also enter an area code or zip code.
Practice choosing web-friendly words.
The search engine tries to match the words you provide to what's on the web. Rather than a sentence or question, try the most descriptive words. Track turning statements and questions into quality search words. Which ones work best?

TRY headache, NOT my head hurts
TRY sunrise Aspen, Colorado, NOT when will the sun come up tomorrow?

Choose the best or more unique word related to your topic. What is the word that most closely fits your need? Start with as few words as possible.

TRY ringtones, NOT sounds
TRY blizzard, NOT snow
Practice refining your search. Plan on three tries before you really find what you need. Start with a couple words, then be more specific if needed.
First try: Spain travel
Second try: Barcelona, Spain, travel

Share Experiences. Create a Google Search Stories (backup) project sharing the key words and tools used in your search.

Participate in a real-world contest or event. Go to Google in Education: Students for a list of competitions, awards, programs, and tools.

Google Game Ideas
The Hammer Game: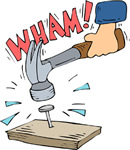 Fewest Hits. Rather than finding the most hits, your job is to find the fewest number of results and still find the answer. Working in pairs, students search for the answer to a question. They record the search terms that they used to get their results. The team with the fewest number of hits and the correct answer wins. Use site:, the minus sign, range, and quotations to narrow the search and reduce the number of hits.
How is Mark Twain related to Olivia Langdon?
What football players have posed for READ posters?
What did George Henry Lewes say about Jane Austen?
How do you build a birdhouse that will attract bluebirds in Iowa?
The Dog Ate the Note. The dog ate the letter! Now what do I do? I know that I'm supposed to go to a park. I know the area code of the location, but not the whole phone number. I know they have tennis courts since that's where we're supposed to meet. Can you find the location? I'm supposed to wear a color, but all they put was #FF0000. What does that mean? I'm supposed to bring a copy of a book, but I don't know which one. It just says 978-0590353403.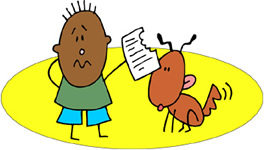 Secret Codes. Provide something in Braille, Morse code, or other code or language. Use Google to find resources to help figure out the problem. This works on content across subject areas.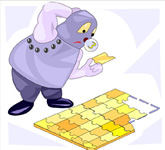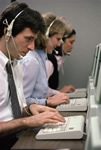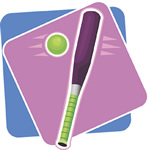 Technical Assistance. You're on a Google helpline assisting people who can't get the right search works. Your job is to take their questions and turn them into better searches. For instance, when I search for when will the sun come up tomorrow?, it keeps giving my the song from Annie. Can you help me? Your boss pays you based on how many people you can help during a work shift. Let's make money!
Baseball. You get three strikes in baseball and in Google Baseball. Try three different searches. First strike is a general term. Look at your results for an answer. Second strike is a more specific search. Look at your results for an answer. Strike three is out if you can't find your answer. However it's a home run if you do. What search terms worked the best? Let's score points for our team!
Search Party! Searching is more effective when you have a search party looking for something. Try progressive searches. One person starts the search and the next person digs deeper and getting more and more specific. Can you work together for the best search? For example, science, then energy, then energy science experiment
Build a Stool. You need three legs if you want to build a stool. Less, and it won't it up. You need three sources of information to confirm. Find three pieces of evidence to support your idea. For instance, What's the political structure of a specific country? You need three to confirm.


Working pairs or threes, design a content-area (chemistry, roller coaster science, Civil War) or theme (Clifford the Big Red Dog, basketball, fashion) focused game that incorporates practice with at least three different types of searches. Provide examples of these searches. Be ready to share with the group. You need to be able to state the goal, rules, and action/attitude & feedback elements.

Need ideas? Use the starters above to get you thinking.
---